This Hot Restaurant Trend Makes a Big Chunk of the Menu Disappear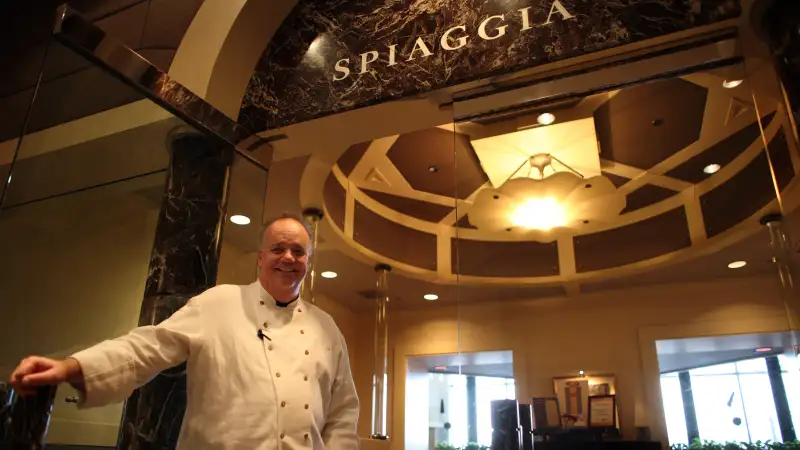 pigi cipelli—Mondadori Collection—Getty Images
If you think half the fun of going to a restaurant is spending time deciding what you want to order on the menu (the other half is not having to do the dishes afterwards, obviously), the newest fine-dining trend might leave you feeling a bit unsatisfied.
Pre-set tasting menus, where you get multiple courses but the chef — not you — decides what goes on your plate, are exploding in popularity. "More and more restaurants are either completely scrapping their traditional a la carte menus or shrinking them," Marketplace reported.
Chefs like Tony Mantuano of Chicago's Michelin-starred Spiaggia said tasting menus work because they let the staff get really good at perfecting a smaller number of dishes. He also told Marketplace that today's diners want the kind of over-the-top, multi-course experience a tasting menu offers when they eat out.
Read next: 12 Things Americans Are Suddenly Buying More Than Ever
Of course, that's not the only reason chefs and restaurant owners today are embracing tasting menus. There are also clear financial benefits: Tasting menus allow restaurants to order fewer ingredients and gives them a better idea of how much they'll need. This helps control costs, and cuts down on the risk of over-ordering and having to throw food out.