How Homemakers Can (and Should) Save for Retirement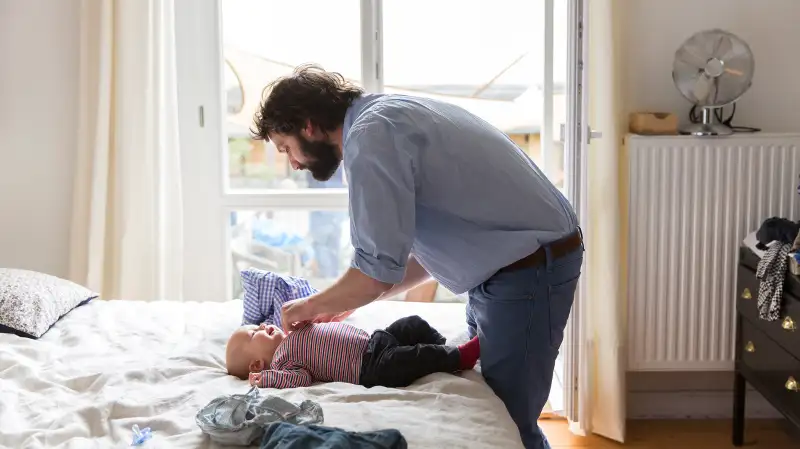 Simon Ritzmann—Getty Images
Stay-at-home spouses may be the financial industry's most underserved segment. They aren't bringing in the bacon. They can't be expected to put anything away. Why bother?
This is faulty thinking on a variety of levels. For one thing, the economic value that homemakers provide is both measurable and considerable. One analysis found that it would cost a household nearly $100,000 a year to replace a stay-at-home parent with a cook, cleaner, driver, and child-care provider.
That seems exaggerated. But homemakers' contributions are real. Surely, they merit some level of consideration.
Homemakers' needs are even more pressing when you consider that 86% of them globally are women, according to Transamerica Center for Retirement Studies. That figure is 81% in the United States. And because women live longer -- a newborn boy is now expected to live to 90; a newborn girl, 93 -- women need a longevity plan.
The Transamerica study found that homemakers -- the vast majority of whom are raising children and tending to household chores -- are less optimistic about retirement, less prepared, and less likely to be saving or to have a strategy or backup plan. They are dependent on the family earner, and they tend to leave financial planning to their spouse.
This leaves them vulnerable to setbacks like job loss, disability, outliving their partner, untimely death of the earner, or, say, finding their partner on Ashley Madison. "It is a myth that only workers retire," the report concludes. "Homemakers have just as great of a need to prepare and plan for retirement."
How to Take Charge
What can a homemaker do? Their biggest protection is being involved in the family finances.
For starters, make sure you have adequate life insurance. In the U.S., only 21% of homemakers say insurance is part of their retirement plan, Transamerica found. If the family earner passes away your policy should big enough to immediately pay off all debt, fund your children's future tuition and provide enough income to cover basic living expenses.
You are the default beneficiary of your spouse's pension benefits or workplace savings plans, so make sure you have not consented to another arrangement.
In many cases, the homemaker also manages day-to-day financial decisions. Take charge of your spending and look for ways to save. Consider part-time work to beef up savings and keep your job skills up to date.
Open a spousal IRA.This IRA is in your name; you are eligible if you are married and file jointly. But your spouse's earnings may fund it so long as the total IRA contributions you and your spouse make doe not exceed the smaller of either the taxable income reported on your joint return or maximum contributions of $5,500 apiece -- or, if past age 50, $6,500.
Policy Change Needed?
After decades of falling, the number of stay-at-home mothers has been edging higher -- reaching 29% of mothers in 2012 from 23% in 1999, reports Pew Research. This underscores the need for policy changes that encourage greater homemaker retirement preparedness.
One measure might be a homemaker and caregiver credit that recognizes this valuable but unpaid work and allows stay-at-home partners to build Social Security benefits, Transamerica says. Employers might be encouraged to offer savings programs with incentives to part-time workers, who are often also homemakers or caregivers.
Retirement readiness is everyone's responsibility -- even if you do not work outside the home.