Richard Branson on His Dyslexia and the Best Advice He Ever Got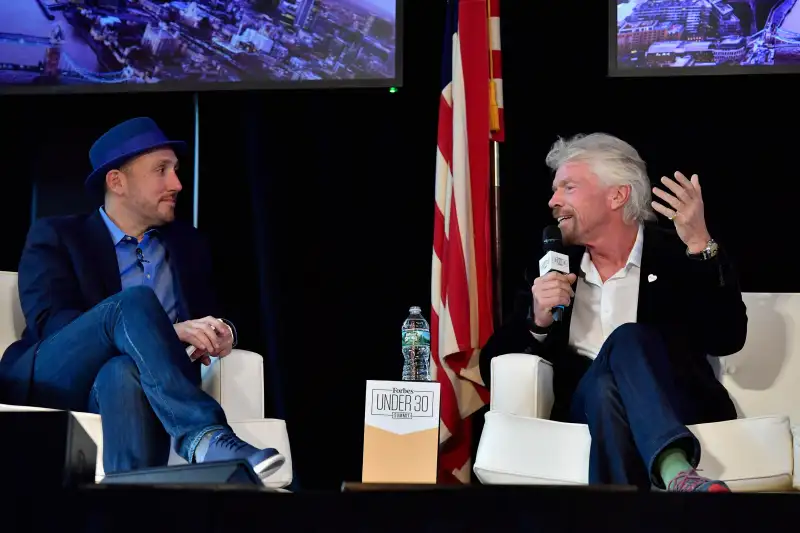 Paul Marotta—Getty Images
Even billionaires need advice.
For Richard Branson, the best advice he's ever received is just three words: "Sue the bastards."
Branson spoke Monday at the Forbes 30 Under 30 Conference in Boston. The British billionaire, answering a question from the audience, said he considered Sir Freddie Laker, a fellow airliner, a sort of mentor. And three or four years before Branson and Virgin Air sued rival British Airways for libel, Laker's advice was to do just that.
Branson also gave advice to aspiring entrepreneurs, and discussed how his dyslexia made him the person he is today, saying it helped him simplify messages and delegate tasks out to competent people.
"I wouldn't have started my business if I wasn't dyslexic," Branson said. "I was hopeless at school, I was hopeless at things I wasn't interested in."
"When I talk to kids with dyslexia, I say follow the things you're good at and excel at those, and get other people to do the rest," he continued.
The mogul, with a current net worth of $4.9 billion, went on to emphasize the importance of remembering that work isn't everything. "The first thing you should do as entrepreneur is find people better than you to run your business day-to-day," he said. "You should have a good social life, you should be able to spend a lot of time with your family, your children, focus on your health."