The Number of Women in Tech Jobs Is Expected to Hit a New Low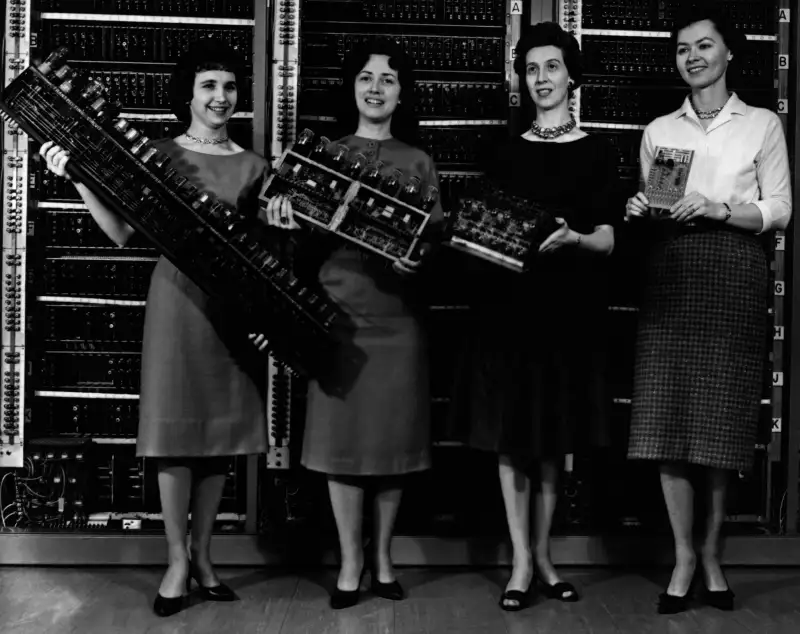 US Army—Getty Images/Science Source
Despite efforts to get more women into tech fields, a new study from Accenture and Girls Who Code called "Cracking the Gender Code" finds that the number of women in those jobs will fall to historic lows over the next decade.
The percentage of women in the computing workforce is expected to fall to 22% from 24% by 2025 if current trends continue. And that's down from 37% in 1995. This at a time when there are hundreds of thousands more computing jobs available in the U.S. than college graduates to fill them.
Getting more women involved in these high-quality, high-paying jobs would go a long way to helping women's overall earnings. Currently, the report finds "the salary gap between men and women in U.S. computing roles has widened in recent years from $8,540 in 2011 to $12,661 in 2015." According to Julie Sweet, Accenture's group chief executive for North America, women's cumulative earnings could increase by $299 billion if three times more women pursued computer science careers.
Read More: Melinda Gates Wants More Women in Tech Jobs
It would also help the U.S. remain competitive with countries like China and India: A quarter of women in developing countries aren't interested in working in computer science. For American women, that number is 40%.
While there has been plenty of attention paid to the cultures of tech companies and what can be done to make them more welcoming for and inclusive of female workers, the report notes that education is the biggest hurdle. Women currently comprise just 18% of computer science majors, CNET reports, compared to 37% in 1984.
The report recommends getting girls involved in computing in junior high school, then keeping them engaged through high school and college. That includes more hands-on teaching and changing stereotypes about who coders are.
"The message is clear: a one-size-fits-all model won't work," Reshma Saujani, founder and CEO of Girls Who Code, said. "This report is a rallying cry to invest in programs and curricula designed specifically for girls."
The report comes just a day after the Anita Borg Institute released its annual Top Companies for Women Technologists in the U.S., which finds that there is a major gap between the number of women in entry-level tech positions and executive levels. While 26.8% of entry-level workers at the 60 companies the report analyzed are women, just 14.1% of executive roles are.