Tennis Superstar Roger Federer Ditched Nike for Uniqlo. Here's How Much He'll Make On the Deal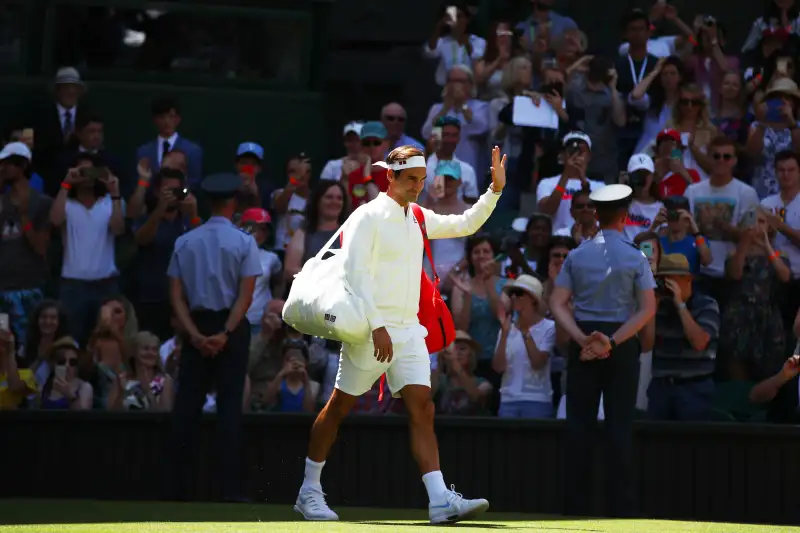 Clive Brunskill—Getty Images
After 20 years with Nike, tennis superstar Roger Federer has signed a $300 million deal with Japanese clothing brand Uniqlo, according to multiple reports.
Federer's deal with Nike expired in March, and many speculated he would renew his deal. But on Monday, Federer was spotted wearing an all white Uniqlo outfit during his first appearance at this year's Wimbledon tournament.
Uniqlo confirmed the deal with a tweet on Monday morning: "Uniqlo is honored to welcome Roger Federer as our new Global Brand Ambassador"
ESPN reports that 36-year-old Federer was looking to negotiate with Nike for more money before signing his deal with Uniqlo. The arrangement is reportedly worth $300 million guaranteed over 10 years, per ESPN and The Wall Street Journal, with a clause allowing Federer to collect even if he doesn't play.
Despite wearing Uniqlo clothing, Federer was spotted wearing Nike sneakers on Monday. Uniqlo does not currently make tennis footwear. Nike also still owns the "RF" logo.
"Mr. Federer is one of the greatest champions in history — my respect for him goes beyond sport," said Uniqlo Founder and Chairman Tadashi Yanai. "Our partnership will be about innovation on and off court. We share a goal of making positive change in the world, and I hope together we can bring the highest quality of life to the greatest number of people. Uniqlo will help Mr Federer continue taking tennis to new places, while exploring innovations in a number of areas including technology and design with him."