Ryan Lochte Will Likely Lose Millions in Endorsements Amid Rio Scandal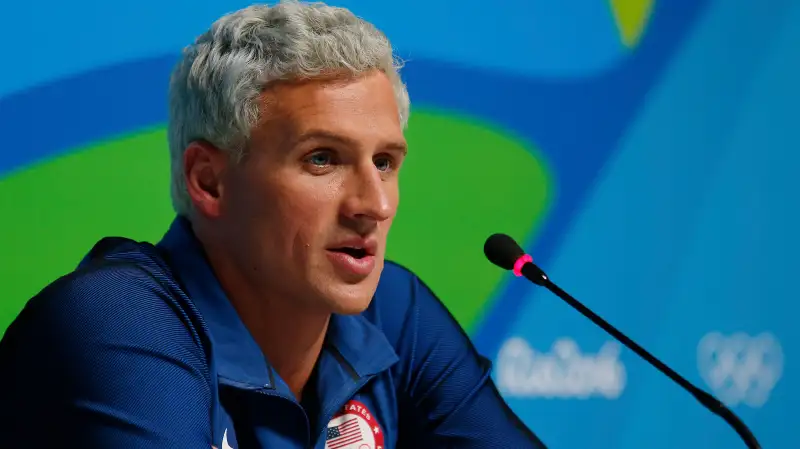 Matt Hazlett—Getty Images
The 12-time Olympic medalist Ryan Lochte has now apologized publicly "for not being more careful and candid" about what he had previously described as a robbery in Rio during the Olympic games. But while he managed to make it onto American soil before Brazilian authorities could get hold of him, Lochte surely isn't going to be able to swim away from the controversy—and repercussions from the sordid, embarrassing episode.
Another American swimmer involved in the affair, Jimmy Feigen, agreed to pay a "donation" of nearly $11,000 in order to extricate himself from the situation and be allowed to leave Brazil. Lochte could still face punishment in Brazil for filing a false police report, as well as sanctions from USA Swimming.
Read More: First Sponsor Drops Ryan Lochte
But the biggest consequences for Lochte could come in the form of endorsements, or the lack thereof. Lochte has been described as the ultimate "ugly American" and the "most embarrassing American Olympian" (not sure if he's really most embarrassing of all time—Tonya Harding would certainly compete for that title). The Miami Herald wrote that thanks to Lochte and his teammates, "the U.S. tops the medal count for offending hosts, committing culturally insensitive gaffes and behaving stupidly."
Read Next: Here's What It Costs to Train Your Kid to Be the Next Simone Biles or Michael Phelps
Many high-profile athletes have had run-ins with the law but managed to keep their endorsements. Michael Phelps, Lochte's teammate in the pool and arguably the best swimmer of all time, was charged with DUI more than once and has been seen smoking marijuana in photos that went viral. But Lochtegate is a scandal of a different magnitude.
The revelation that he allegedly lied about the incident—feeding into the stereotypes about crime in Brazil and pumping himself up with his nonchalant "whatever" attitude in response to a supposed gun pointed to his head—may "virtually eliminate him from future endorsements," Bob Williams, chief executive of the celebrity-endorsement deal firm Burns Entertainment & Sports Marketing, said to the Wall Street Journal. "Advertisers have become far less tolerant of controversial behavior of any type, and this is yet another type of controversial behavior that doesn't reflect well on a brand."
As of 2012, Lochte reportedly received $2.3 million annually in sponsorships from brands like Speedo, Mutual of Omaha, Gillette, Gatorade, and Ralph Lauren. He didn't have quite as many endorsement deals when the 2016 Rio Olympics got underway, but does still work with Speedo, Ralph Lauren, and the mattress firm Airweave. All of these endorsement deals are presumably now in jeopardy. "It would be hard to imagine, if this story does come to fruition and this was a lie, for any of those companies to stand behind him," ESPN reporter Darren Rovell said in an interview Thursday.
The potential for new sponsorships for Lochte would seem to be dead as well, even though he had a strong performance at the Olympics. So it's a safe bet that the scandal will cost the Olympian many millions of dollars over the years.
Read Next: Meet the Realtor Who Just Won an Olympic Medal for Team USA
Lochte has always been known as a publicity hound. He's worn a stars-and-stripes grill on his teeth, had his hair colored bluish blonde, and starred in a reality TV show. But now he's getting attention for all the wrong reasons. Ironically, the 2013 E! Network show "What Would Ryan Lochte Do?" is being rerun on the Esquire Network in a marathon directly because of the Rio scandal, rather than Lochte's medal-winning performance at the games.
Update: This story has been updated with Lochte's apology.