Samantha Bee Is Helping Raise Money for a Group That Rehabs White Supremacists After Trump Cut Its Funding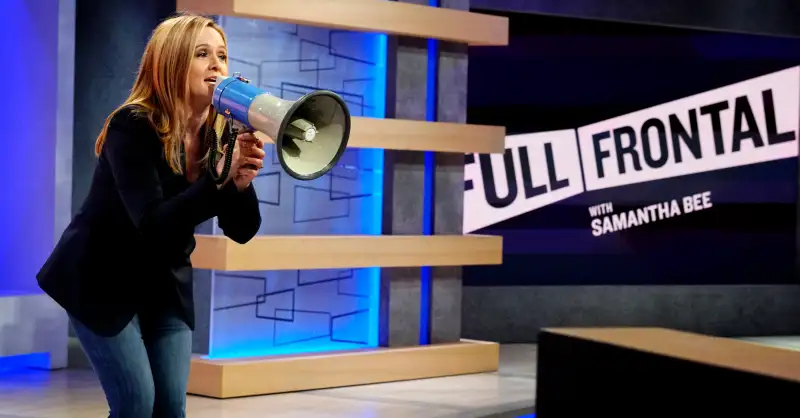 Photograph by Myles Aronowitz
In the wake of tragedy in Charlottesville, comedian Samantha Bee has helped raise almost $200,000 for a group that offers counseling and support services to white supremacists seeking to leave the movement.
Life After Hate was co-founded by Christian Piccolini, a former white supremacist, who told Bee that while the Obama administration awarded the group a $400,000 grant through the Department of Homeland Security, the Trump administration later reneged on that promise with no explanation as to why the funding was cut. While the organization says it "continues to thrive on private donations," it set up a crowdfunding campaign to make up for the lost funding. (Co-founder Angela King wrote in an email that the organization will receive the donations even if they do not meet the $400,000 goal.)
Bee took to Twitter to encourage her viewers to support the organization.
Life After Hate trains and supports former hate group members "who want to leave behind their lives of racism and violent extremism." According to Politico, "the group has seen a twenty-fold increase in requests for help since Election Day." The crowdfunding campaign notes that the federal grant money would have went toward social media outreach, as many white supremacists are radicalized online.
Apple CEO Tim Cook announced Wednesday that he is giving $2 million to civil rights groups after Charlottesville, and Arnold Schwarzenegger donated $100,000 to the Simon Wiesenthal Center in an effort to "condemn hate and teach tolerance at every opportunity." A GoFundMe set up to support the family of Heather Heyer, the 32-year-old woman who was killed when a white supremacist drove his car into counter-protestors in Charlottesville, raised over $200,000.