'Water-Resistant' Samsung Galaxy Phone Fails Water Resistance Test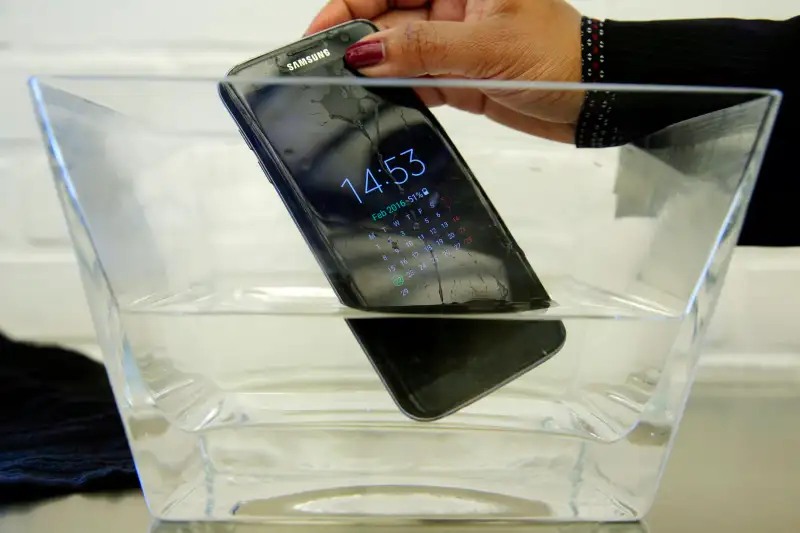 The new Samsung Galaxy S7 Active, offered exclusively by AT&T, phone was advertised as a rugged, water-resistant smartphone—a feature that could save a lot of people a lot of money.
The standard of water-resistance cited by Samsung was the IP68 international standard that means the phone should be able to function after being submerged for 30 minutes at a depth of 1.5 meters or less. But according to Consumer Reports, it doesn't actually meet that standard of water-resistance.
Consumer Reports submerged a phone in water for 30 minutes in a water tank with a pressure of 2.12 PSI, which simulates a depth of 1.5 meters or just under five feet. After the test, the phones had "green lines" on the screen, bubbles on camera lenses, and unresponsive touch screens.
Read More: The Best Cell Phone Plans of 2016
In the days following the tests, the phones never recovered.
Samsung dug in its heels in response to the test, telling the publication that the phones had met the standard, and suggested the tested phone had been faulty since consumer complaints have been few.
In comparison, the non "Active" standard model and "Edge" model passed this immersion test without a problem and rank at the top of Consumer Reports' phone rankings.