What Is Screen Mirroring and How Is It Different From Screen Casting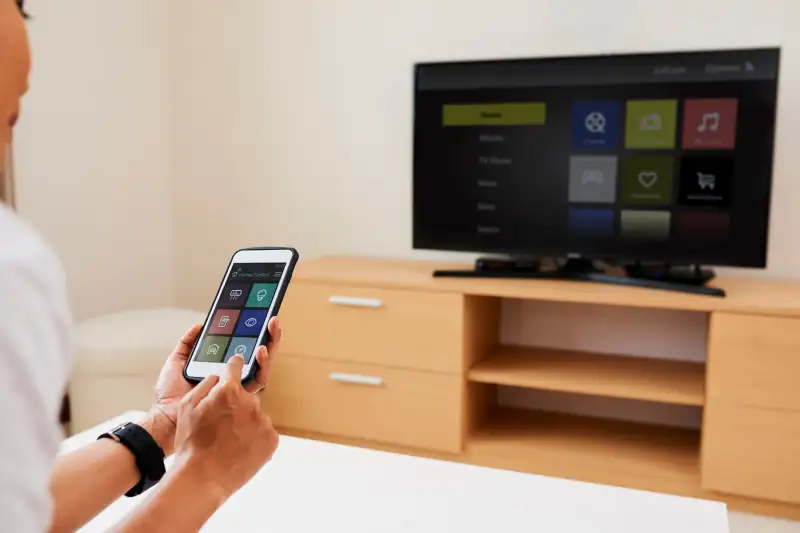 Have you ever wanted to share something from your phone or laptop with a large group of people? While they may sound like the same thing, screen mirroring and screen casting are actually two very different things, though they can both be useful in this way.
In this article, we'll break down what screen mirroring is, including its types, benefits and applications. We'll also discuss the differences between screen mirroring and screen casting and take a look at the pros and cons of each, so you can make an informed decision as to which is right for your needs. Whether you're looking to share videos, photos or presentations, we'll help you figure out which one works for you.
What is screen mirroring?
Screen mirroring is a technology that allows users to wirelessly project the contents of their computer or mobile device screens onto the screens of other smart devices such as televisions. This technology allows users to share content like photos, videos or presentations with other people from one device onto a larger screen for better viewing. This enables users to have a larger listening and viewing audience than they would otherwise be able to.
Types of screen mirroring
There are two main types of screen mirroring: wired and wireless. Wired screen mirroring requires the user to connect their device to the receiving device via HDMI or VGA cable. Wireless screen mirroring, on the other hand, requires an adapter or dongle that can be plugged into the receiving device, while the source device can be connected through an app or through Bluetooth.
Benefits of screen mirroring
The benefits of screen mirroring are numerous. For one, it increases the accessibility of digital content for many people in the same location, eliminating the need for everyone to have their own device to view the same content. Additionally, it allows users to look at media in its original format, as well as make use of remote control applications for easier navigation. Finally, users can take advantage of audio and video features on the receiving device, such as HDMI audio support on a smart TV.
Applications of screen mirroring
Screen mirroring provides users with many useful applications. It is commonly used for interactive gaming activities, helping players view game maps and share their gaming experience with their peers in their immediate surroundings. It's also used for home entertainment purposes, allowing users to stream music and videos from their devices to a larger display. Similarly, some business applications include setting up meeting rooms where attendees can share data and documents with each other on a big screen without having to lug around several laptops or mobile devices.
Screen mirroring vs. screen casting
It's important to note that while there are similarities between both technologies, they do differ in terms of functionality and application use. Screen casting refers to streaming media from one device to another over an internet connection; this makes it more suitable for streaming movies, videos and other digital content over longer distances than screen mirroring. Additionally, screen casting does not allow for two-way interaction between devices like screen mirroring does. For instance, a user cannot access remote control applications when screen casting from one device to another.
Conclusion
As technology continues to evolve and develop, so do the ways we can effectively transfer digital content between devices. Screen mirroring and screen casting have become vital tools for both leisure and business use. With the different advantages and disadvantages to each type of technology, it's important to think about your individual preferences and needs when deciding which to use. Screen mirroring is a great choice for those looking to share their content quickly and easily with a small group, while screen casting is ideal for those who need to stream content over a longer distance. So, if you're looking for an efficient way to share your digital content, look no further than these techniques!