Will the Stock Market Rally Continue? Here's What to Expect After a Strong First Quarter
Money is not a client of any investment adviser featured on this page. The information provided on this page is for educational purposes only and is not intended as investment advice. Money does not offer advisory services.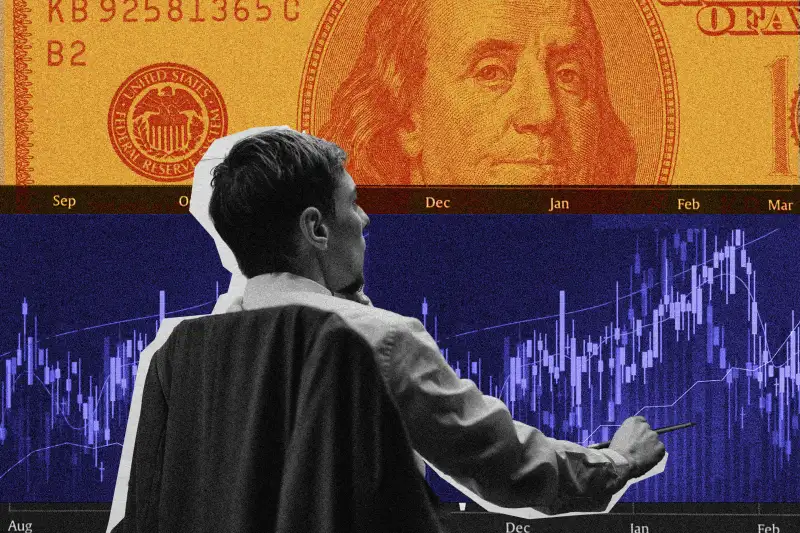 Eddie Lee / Money; Getty Images
Stocks kicked off 2023 with a strong first quarter. But experts say the rally might not last.
Despite stubborn inflation and a banking crisis that dominated the headlines, the S&P 500 ended the first three months of the year with a gain of around 7%. That's welcome news for investors, especially given that the index sunk nearly 20% in 2022.
But what will the second quarter bring? Here's what experts will be watching in the months to come.
Corporate earnings expectations in the spotlight
Corporate earnings are a key driver of stock performance. Recently, economic conditions — think inflation and interest rate hikes — are making it more difficult for companies to grow their earnings. (Higher interest rates make it more expensive for companies to borrow money, and thus more expensive to do business.)
"With the cost of capital rising, wages still high, and expectations for a slower revenue backdrop, companies are possibly facing a more stringent lending environment," LPL Financial chief global strategist Quincy Krosby said in email commentary shared with Money. "All these headwinds could point to a much more difficult second quarter."
Investors have been expecting earnings to decline, and experts say that recent data indicating inflation is still stubborn and the labor market is still hot — signaling the potential for more rate hikes from the Federal Reserve — won't improve those expectations.
"The current round of surprisingly strong economic data could see earnings growth expectations track broadly sideways for the next few months," Andrew Pease, global head of investment strategy at Russell Investments, wrote in the firm's recent outlook. He adds that expectations could fall even further as the Fed works to reduce inflation by cooling the economy.
Bank worries remain
The lingering fallout from the collapse of Silicon Valley Bank will be top of mind for investors in the coming months — especially given the uncertain path of interest rates.
"Recent issues in the banking system will likely continue to be important factors in the Fed's thinking," strategists from Schwab wrote in the firm's outlook for the second quarter. The central bank has indicated that it views the economic damage caused by recent struggles in the banking sector as analogous to an interest rate hike. That raises the questions of whether the Fed will stop hiking rates sooner than expected.
The meltdown last month also has investors thinking about whether there's more instability to come: "It's not a stretch to say these are unlikely to be contained and isolated problems," Schwab's strategists wrote.
Brace for volatility
Where there's uncertainty in the stock market, there's also volatility.
"Sticky inflation and shifting monetary policy expectations…could continue to trigger short-term volatility in bond and equities markets," Christian Nolting, global chief investment officer at Deutsche Bank Private Bank, wrote in a recent blog post. He points specifically to rate cuts that happen earlier than investors expect them as one potential catalyst for swings in the market.
Financial advisors generally recommend sticking with a long-term investment plan — even when the market is choppy. That reduces the temptation to try to time the market and ensures that you don't miss out on stocks' recovery.
More from Money:
Jobs Data and Banking Crisis Aftermath: What to Watch in the Stock Market in the Week Ahead
Will the Fed Cut Interest Rates Soon? Wall Street Can't Make Up Its Mind
This 'Incredibly Scary' Sector of the Stock Market Could Be a Big Winner for Investors