How Money Can Improve Your Sex Life (It's Not What You Think)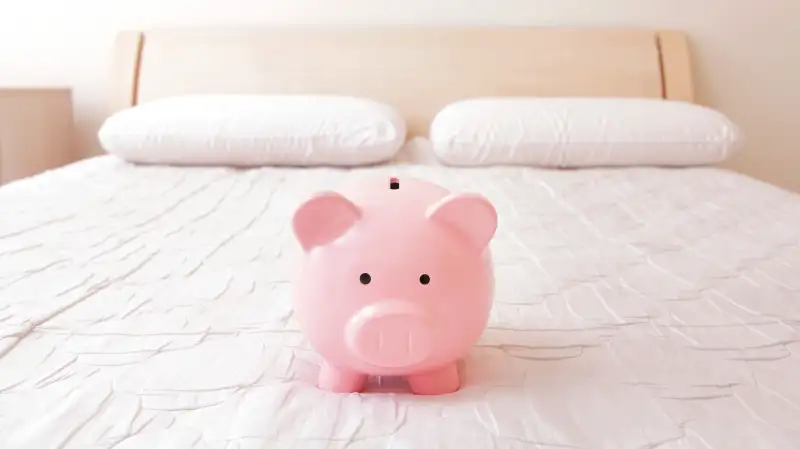 Really want to heat things up in the bedroom? Make sure you and your partner are on the same page about household finances.
That's the finding of a new Money poll, which surveyed 500 millennials and 500 boomers on their feelings about relationships and money. Couples of both generations who report more trust and less conflict about money tend to rate their sex lives higher.
Specifically, people who reported trusting their partners "completely" or "very much" with money were far more likely to say their sex life was hot or very good than those who said they trusted mates "somewhat," "not too much," or "not at all." (Millennials were more likely to say their sex lives were hotter overall, but we'll credit that to youthful exuberance.)
---
---
Couples who fought about money least also reported the best sex. Respondents who said they argued about money "rarely" or "never"—as opposed to "all the time," "frequently," or even "occasionally"—were more likely to report greater satisfaction in the bedroom.
Millennials and boomers differed when it came to what specific types of financial harmony were related to the biggest increases in sexual satisfaction. Younger folks generated the most heat when they were on the same page about saving for big purchases, while older couples who agreed on investments reported the best sex lives.
In general, couples who saw eye to eye on retirement savings, emergency savings, investment decisions, major purchases, and retirement age fought less often, trusted each other more, and reported higher levels of bedroom bliss.
Of course, Money's poll can show only correlation and not causation—so it could just as well be that better sex leads to more financial harmony—but either way, there's a case for communicating clearly with your partner about money. It might help your relationship in ways you never expected.