10 Super Cool Gifts to Buy Online on Small Business Saturday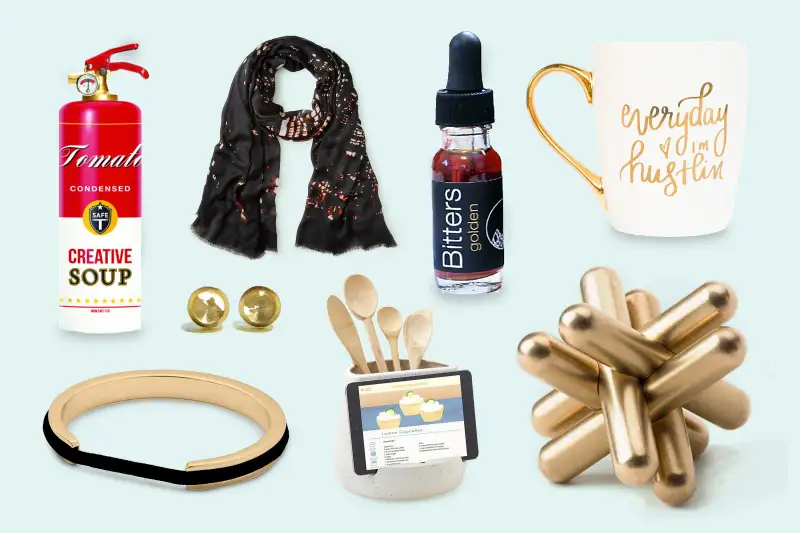 Courtesy of various brands.
Although mass-marketed Black Friday deals tend to hog all of the attention, you should really make note of the great gifts on sale for Small Business Saturday 2017.
You might be wondering, just what is Small Business Saturday, anyway? Small Business Saturday was actually first conceived in 2010 by credit card company American Express to help mom-and-pop retailers on Main Streets across the country get a bigger share of Americans' holiday shopping purchases.
Small Business Saturday is always the Saturday after Thanksgiving and the day after Black Friday. This year, that is November 25. There are plenty of reasons why you should shop at small businesses. Supporting small businesses boosts local economies, and you can often find more unique and original gifts when you seek out small producers. But if the idea of getting out and searching for that perfect gift at a maker's fair or a local Main Street is too much to contemplate after battling the crowds at the big-box stores, we have the goods for you — literally. You're not going to find this stuff at the mall.
Here are 10 great Small Business Saturday gifts you can score without leaving the comfort of your living room. They are all made or marketed by small, independently-owned businesses, who sell their merchandise on sites like Etsy and Uncommon Goods.
There are people who love technology, and then there are people who grudgingly accept it as a necessary evil of 21st-century life. For the latter, this sleek leather-and-wood iPhone case should make them feel a tiny bit better about their concessions to modernity.
Everybody has that one friend who was experimenting with spirits way before the craft cocktail trend took off. They'll be shaken or perhaps stirred in just the right way by this Colorado-made (and beautifully packaged) assortment of handcrafted bitters in complex flavors like spicy ginger-lemon and orange-licorice.
Fidget spinners were cute while they lasted, but we never quite bought into the idea that an adult could fiddle with one and not look silly. This gorgeous, three-dimensional brass puzzle, though, has enough literal and figurative heft to be a grown-up desk accessory as well as an engaging plaything.
There are Big Genius discoveries like E=MC², then there are small-g genius lightbulb moments. For every woman who's surreptitiously pulled a forgotten elastic band off her wrist at a formal function, this cuff bracelet with a groove to fit a ponytail holder is one of those breakthroughs.
Courtesy of Uncommon Goods
When warding off the chill, this New York-made silk modal scarf displays what appears to be a geometric, abstract pattern; unfolded, it yields a nighttime view of Manhattan's iconic skyline. This would be a great gift for a New Yorker-at-heart.
Courtesy of Uncommon Goods
This handmade stoneware dock will be a hit with any at-home chef. The back caddy corrals kitchen utensils, while the front is notched to display the tablet at the perfect angle for checking a recipe or watching a how-to video — while keeping it out of the way of spills or splashes.
Courtesy of Uncommon Goods
Nope, it's not cheap, but this cuddly ombre throw has a way chicer pedigree than your average microfleece sofa blanket: It's woven in Peru from sustainable baby alpaca wool, and dip-dyed (there are over a dozen colors to choose from) by hand in small batches in Brooklyn.
Don't know what to get your work wife as a holiday gift? We do: This oversized coffee mug with tongue-in-cheek gold detailing is the perfect combination of classy, sassy and hard-working — you know, just like her.
Is this over the top? Yup, no doubt. But those passionate about Pop Art need fire protection just as much as the rest of us — and their 15 minutes of fame shouldn't come from a potholder getting too close to the stove.
Simple sophistication: The edgy interior of these 14K gold-plated earrings elevates these California-crafted studs above ordinary chain-store jewelry. They're sold individually in sterling silver ($60 each) or gold ($110 each) if your free-spirited recipient has an odd number of ear piercings.
We've included affiliate links into this article. Click here to learn what those are.