Walmart Is Having a Massive Sale to Compete With Amazon Prime Day. Here Are the Best Deals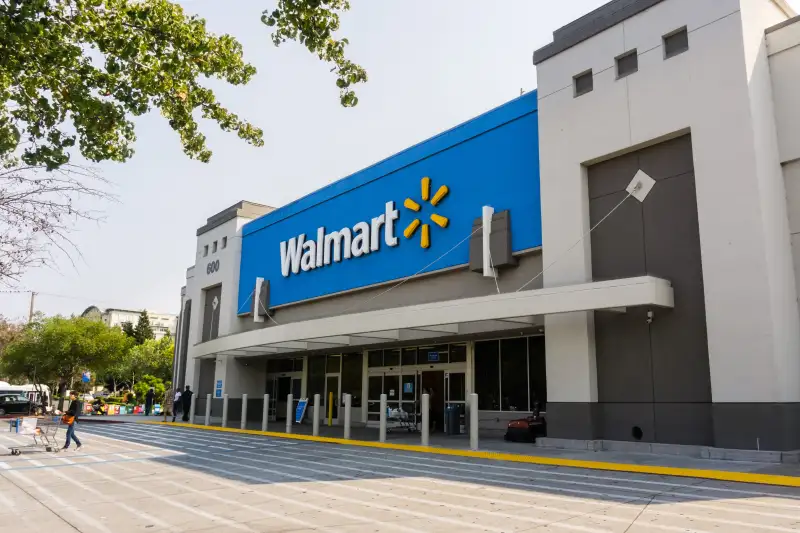 Andrei Stanescu—Getty Images
Amazon Prime Day has morphed from a quirky mid-July sale to a major two-day e-commerce deals blowout with millions of items on sale. So it's no surprise that other Amazon competitors like Walmart, Target, Macy's, and eBay roll out their own online sales promotions around the same time as Prime Day in the battle for customers' attention (and dollars).
Sure enough, the buzz around this year's "Black Friday in July" phenomenon is in full swing. Walmart announced it is running a multi-day sale concurrent with Amazon Prime Day 2019, and the Walmart deals are live as of Sunday, July 14. (By the way, if you're wondering when is Amazon Prime Day? mark your calendar: The deals will be available on July 15 and 16.)
Walmart is heavily promoting that, unlike Prime Day, which requires an Amazon Prime subscription for snagging the best deals, Walmart's sale prices are available to all shoppers, with free two-day shipping on most purchases of $35 or more. And Walmart's mid-summer deals promotion runs even longer than Amazon Prime Day, stretching from July 14 to 17.
Walmart teased a few major deals in advance of sales going live, and we have updated this story with more deals that became available as of July 14. Here are some of the best Walmart deals competing with Amazon Prime Day 2019.
Starting on Sunday, July 14, Walmart shoppers are also able to snag the bestselling Dyson Multifloor Bagless Upright Vacuum for $154 compared to a previous "Rollback" price of $179.99 (and a regular list price of $279).
Among the Walmart deals that went live early, there's the HP 15.6 — down from $599.99 normally.
These online-only deals reflect some pretty huge discounts off the list prices, and they fit within a couple of categories where retailers have been competing fiercely: laptop deals and home goods deals, with big brand names consumers want. There are plenty of TV deals at Walmart competing with Amazon Prime Day too.
Last year around this time, Walmart's TV deals were sometimes cheaper than the prices on Black Friday, and some of those models are even cheaper right now. A Sceptre 50-inch 4K LED TV with a list price of $399.99 was on sale last summer for $229.99, and it was down to $209.99 when we last checked.
Meanwhile, a 55-inch RCA 4K LED TV with a list price of $700 is now priced at $249.99 (versus $289.99 during last year's mid-summer sale at Walmart).
Overall, we are seeing similar deals (or better) to the ones Walmart ran online last year in other product categories. In 2018, Walmart.com shoppers could score deals on smart home devices like the Google Home Mini and Google Home Max. These devices compete with Amazon's Echo line of virtual assistants, which are expected to be among the Prime Day best-sellers, and naturally these competing smart home devices are among Walmart's deals.
For example, there's the Google Nest Hub smart speaker, on sale right now for $79 (down from $149).
Plenty of popular brand names in the home goods category are on sale at Walmart, just like they have been on Prime Day and Black Friday sale. There are great deals on robot vacuums, high-end blenders, mixers, and air fryers from the likes of Roomba, Cuisinart, and KitchenAid. We spotted several of these items on sale early, such as a Cuisinart Elemental 8 Cup Food Processor at a Rollback price of $64.99 ($99.95 regularly).
Of course, no major retail event is complete without a shoutout for America's favorite countertop appliance, the Instant Pot. Walmart's Instant Pot deals are usually a little different from Amazon Prime Day deals because Walmart also sometimes sells the LUX series rather than the DUO line that Amazon primarily offers. But cooks and foodies love both versions.
When it comes to Instant Pot, Walmart got a jump on things this year, rolling out Instant Pot deals as early as last month, like the the six-quart Instant Pot DUO60 on sale for $59.95, compared to $99.95 at regular price.
This year, there are some amazing Instant Pot deals from Walmart, Amazon, Macy's, Target, and Kohl's, among other big retailers.
We've included affiliate links into this article. Click here to learn what those are.