These Are the States With the Highest Cigarette Taxes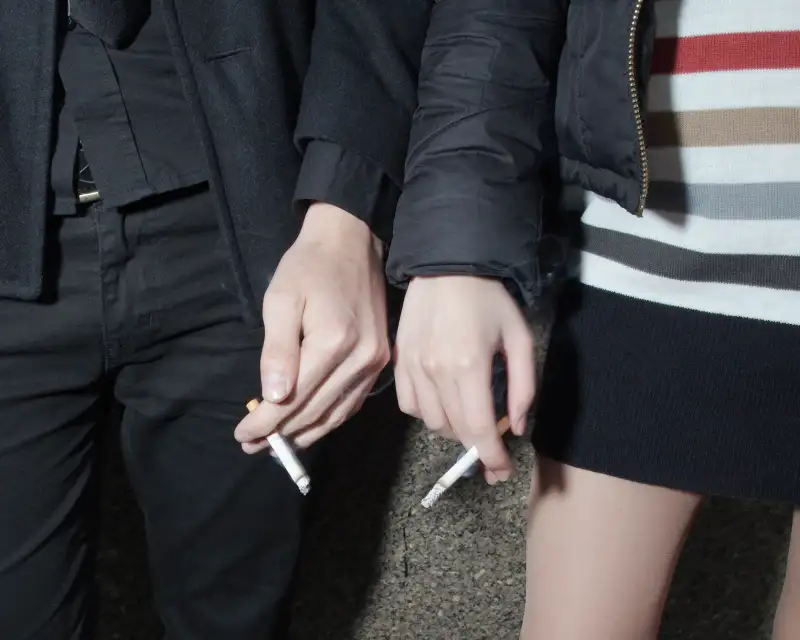 Zoran Milich—Getty Images
New York City wants to keeping leading the nation—in cigarette prices.
New York Mayor Bill DeBlasio just announced legislation aimed at curbing the use of tobacco, including measures to raise prices on all tobacco products. If and when the bills become law, a pack of cigarettes in the city will cost a minimum of $13, up from the current price floor of $10.50.
According to Tobacco Free Kids, New York state already has the country's highest cigarette taxes, at $4.35 per pack. New York City currently tacks on a separate $1.50-per-pack tax. The only U.S. city with higher cigarette taxes is Chicago, where the state and local taxes total $6.16 a pack.
Meanwhile, the national average price for a pack of cigarettes—including state taxes and the federal excise tax of $1.01 per pack—is also $6.16. In other words, the total cost of the average pack of cigarettes nationally is the same as just the taxes in Chicago, and it could soon be less than half the price of a pack in New York City.
The national average state cigarette tax is just $1.69 per pack. New York is the only state will a cigarette tax above $4 a pack, and seven other states (Connecticut, Hawaii, Massachusetts, Minnesota, Rhode Island, Vermont, and Washington) have taxes above $3 pack pack. A total of 17 states have increased cigarette taxes over the last two years, including bumps of $1 per pack in Nevada and Pennsylvania, and a $2 tax increase in California implemented this spring.
Still, many states tack on minimal cigarette taxes. The tax is less than $1 per pack in Alabama, Idaho, Kentucky, Mississippi, Missouri, North Carolina, North Dakota, South Carolina, Tennessee, Virginia, and Wyoming, and the average cigarette tax in major tobacco-producing states is just 48.5¢ per pack.
Here are the 10 states with the highest per-pack taxes:
• New York ($4.35)
• Connecticut ($3.90)
• Rhode Island ($3.75)
• Massachusetts ($3.51)
• Hawaii ($3.20)
• Vermont ($3.08)
• Minnesota ($3.07)
• Washington ($3.025)
• California ($2.87)
• New Jersey ($2.70)
And the states with the 10 lowest cigarette taxes:
• Nebraska (64¢)
• Tennessee (62¢)
• Wyoming (60¢)
• Idaho (57¢)
• South Carolina (57¢)
• North Carolina (45¢)
• North Dakota (44¢)
• Georgia (37¢)
• Virginia (30¢)
• Missouri (17¢)
New York City says that its new proposals will push the city's smoker rate down to 12%, compared to 21.5% in 2002 and 14.3% in 2014. "Tobacco tax increases are one of the most effective ways to reduce smoking and other tobacco use, especially among kids," the Tobacco Free Kids campaign explains. "Every 10 percent increase in cigarette prices reduces youth smoking by about 7 percent and total cigarette consumption by about 4 percent."
At $13 per pack, a pack-a-day habit adds up to a total of $4,745 over the course of a year. In California, where the average price for a pack of cigarettes hit $7.89 after a recent tax increase, that same pack-a-day habit runs $2,880 a year. Down in Virginia, meanwhile, which has one of the lowest cigarette taxes at just 30¢ a pack, the average pack costs around $5, coming to a total of $1,825 for a pack-a-day habit. (All of these figures are based on buying packs individually; smokers might save significantly if they're getting a bulk discount and purchasing by the carton.)
Even if cigarettes in New York soon cost $13 a pack, it won't be the city with the highest cigarette prices. That title reportedly goes to London, where a pack of smokes goes for $14.30, according to data gathered for an annual Economist report.