5 Great-Tasting Bourbons That Won't Break Your Budget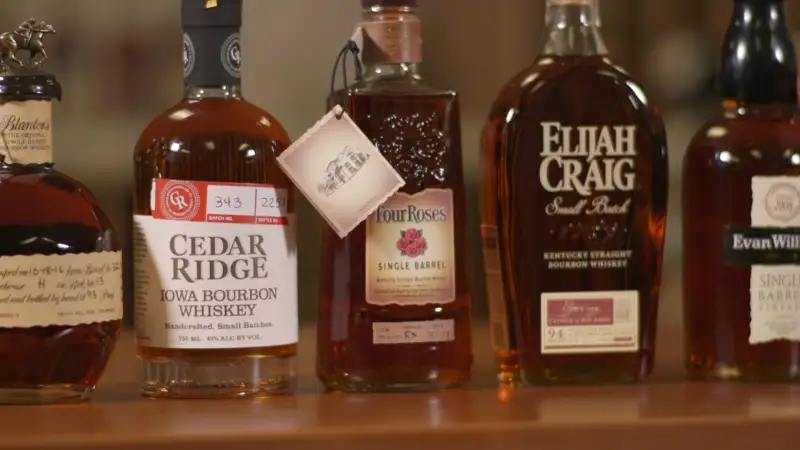 With Valentine's Day right around the corner, here are five small-batch and single-barrel bourbons that will make perfect gifts for the spirits aficionado in your life—and won't break the bank.
In this episode of "Snob on a Budget," Food & Wine executive wine editor Ray Isle recommends these high-end, low-priced versions of the quintessential American liquor:
Evan Williams, 2008 Vintage ($25) This is an over-performing bourbon that constantly surprises.
Elijah Craig, Kentucky Straight, Small Batch ($25) This bourbon is a little more fruity and a little less caramel and spice.
Four Roses, Single Barrel ($38) Four Roses was the bourbon to drink back in the day until the makers stopped producing high-quality bourbon to focus on the cheaper stuff. They came back strong in 2002, and now Four Roses has developed a cult.
Cedar Ridge ($40) The makers of Cedar Ridge bourbon grow all the grain and corn going into their bourbon on their farm in Iowa. This bourbon comes with a history that dates back to Prohibition.
Blanton's ($60) Blanton's launched in 1984 and is one of the first single-barrel bourbons produced. The smooth, fruity-flavored drink is something to savor on cold winter nights.