Champion Hot Dog Eater Joey Chestnut and 4th of July Dogs: By the Numbers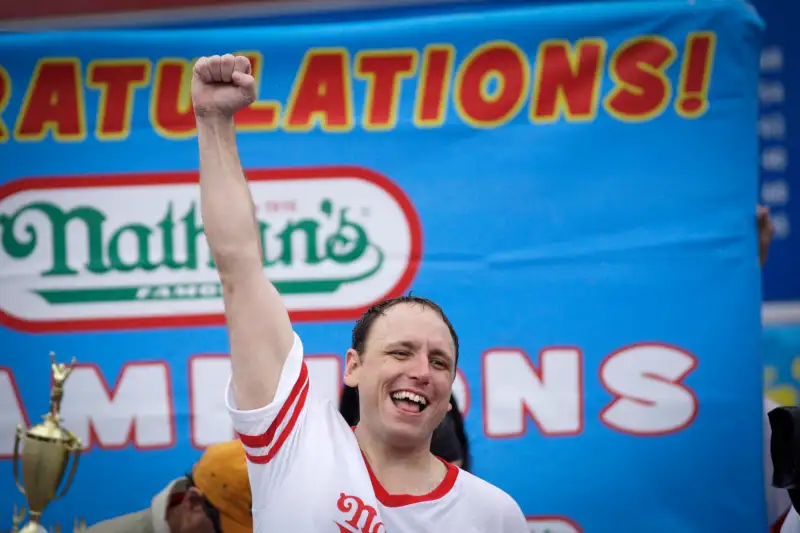 Kena Betancur—Getty Images
What's the 4th of July weekend without a hot dog?
Joey "Jaws" Chestnut, arguably the greatest competitive eater of all time, stopped by to discuss all things hot dogs. Chestnut, 32, won eight straight Nathan's Hot Dog Eating Contests between 2007 and 2014 before coming up short in 2015 to the young stud Matt Stonie.
Chestnut holds the current hot dog eating record of 69 hot dogs in a 10-minute span at the annual contest in 2013. The Bay Area native says that he is aiming for 75 hot dogs this July 4th, which would shatter his own record by six dogs.