Social Security Scams and How to Avoid Them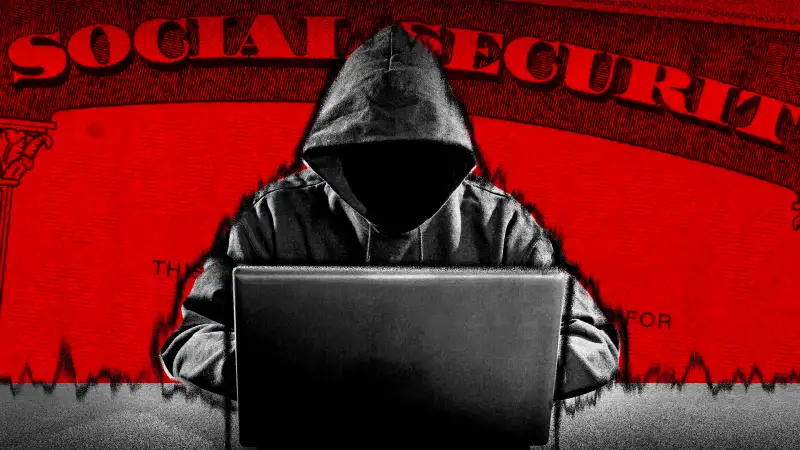 Most of us have probably already received a scam call involving the Social Security Administration or other government agency.
According to the Federal Trade Commission (FTC), American consumers lost $375 million to scammers impersonating the government in 2021. Be it via phone, letter, email or text, fraudsters go as far as to threaten the potential victim with arrest or with freezing their accounts — anything to intimidate them into handing over money or personal information.
Read on to learn more about social security scams and what you can do to avoid them.
Table of Contents
Most common social security scams
Social security scams can happen through phone calls, emails, texts or physical mail. Fraudsters will often impersonate a representative of the government, and attempt to trick you into either sharing personal information or making a payment. They will often try to scare you by saying there's a problem with your social security account or threatening you with fines, arrest or legal action.
Regardless of the scammer's goal, it's important to remember one thing: the Social Security Administration (SSA) will not contact you, much less urge you or push you to take immediate action of any kind. Any communication like this is likely a scam.
Fraudulent Phone Calls
Calls are the main form of social security scams out there. They've become so ubiquitous that carriers often mark these phone numbers as "spam risk" or "scam likely" on your caller ID.
In these calls, fraudsters impersonate government employees and often tell potential victims there's been suspicious activity with their SSN and threaten to freeze their accounts unless the victim pays fees or a fine. They will then ask for payment via gift cards, prepaid debit cards, wire transfers, PayPal, Venmo or internet currencies.
Mail Fraud
Mail fraud is another instance where scammers impersonate the Social Security Administration using the letterhead and jargon of the agency to deceive victims. These letters advise victims to call a toll-free number so they can activate social security benefits.
In response to the high incidence of these scam letters, the Social Security Administration has stressed that new benefits always go into effect automatically so beneficiaries don't have to contact the SSA to activate them. It also advises people to keep an eye out for grammatical errors or misspelled words, as these are red flags that help you identify fake letters.
If you receive a letter from the Social Security Administration, you can call 1-800-772-1213 to verify that it's an official communication. You can also set up an account at My Social Security so you can stay on top of notices and benefits from the agency.
Phishing emails
Another tool fraudsters use to scam victims is phishing emails. Phishing is a method of identity theft where the scammer sends messages designed to look like official emails from a corporation or agency to dupe you into sharing personal information.
As with mail fraud, phishing emails can look very much like the real thing but, unlike legitimate emails, they will typically include a sense of urgency or threats. They will also include a malicious link leading to a fake website or to an attachment.
The goal of these emails is to have you share personal information or download malware into your device, so it's important to be wary of any email that asks you to click on links instead of going directly to the agency's website. If you receive one like it, don't reply or click on any of its links and make sure to report it as spam.
How to identify phishing emails
To determine whether an email is part of a phishing scam, first look for misspellings or extra letters in the sender's email address and domain name. Any slight variation in these is something called spoofing, where criminals use a name that's extremely similar to a well-known name and just change a letter, number or symbol.
Another clear sign of a scam is threatening or urgent language. Government agencies will never use language such as "if you don't pay, your accounts will be frozen" or "action required immediately," so if you see this report it to the SSA or pertinent agency immediately. Also keep an eye out for emails requesting immediate payment, personal information or login credentials.
If you wish to learn more about protecting yourself from these types of emails, check out our article How to Spot a Phishing Email (and What to Do if You Took the Bait).
Fake text messages
Scammers also use text messages for their scams. The text itself may include a warning or report a problem with your account. Like with phishing emails, messages might contain malicious links.
It's important to remember that the SSA will not send you a text you did not sign up for, let alone ask you to call an unknown number. The only instance when the SSA will text you is if you signed up to receive texts from the SSA in specific situations.
How to avoid social security scams
The first step in avoiding social security scams is by learning everything you can about how they work and what they look like.
It's also important to leave your social security card at home unless you need it for a specific purpose and to never share your SSN out loud in public.
Remember that the Social Security Administration will only contact you if you have ongoing business with them. If you receive any suspicious communication via phone, text, email or letter, report it to the Office of the Inspector General (OIG) immediately.
Lastly, the Social Security Administration advises users to create a personal my Social Security account online as a method of fraud prevention so you can keep track of your records and/or any suspicious activity.
Who is a likely target of a social security scam?
Social security beneficiaries are the likeliest targets for scams. SimplyWise's January 2021 Retirement Confidence Index reports that 69% of beneficiaries were the target of a scam in the three months prior to the index being published.
While beneficiaries are the likeliest targets, others are also vulnerable. This is because online shoppers have become prime targets for scammers in recent years. The Better Business Bureau's 2021 Online Purchase Scams Report showed that although the percentage of exposure to scams varies by age, all age groups 64 and under are almost equally susceptible to falling for scams.
Regardless of who is most likely to fall victim to scammers, the one thing that makes you the most vulnerable is thinking you'll never be a victim. Learning about these scams and being vigilant are the best ways of protecting yourself.
How to report social security scams
If you've been the victim of a scam or receive any suspicious communication you should immediately report it to the Office of the Inspector General. The best ways to do this are by calling their toll free number 1-800-269-0271, visiting their website oig.ssa.gov or filling out a fraud report. Another option is to send a letter to the Social Security Fraud Hotline, P.O. Box 17785, Baltimore, MD 21235-7785.
If you notice any suspicious activity on your credit report or believe someone has used your personal information to apply for a job, get a loan, file a tax return or any other unauthorized transactions, you can report the incident by visiting the FTC's dedicated website, IdentityTheft.gov.
When would the Social Security Administration contact you?
The Social Security Administration will contact you if you have some type of transaction in progress with them. As it says on its website, the SSA "may send you an email after a discussion with you that was either in person or over the phone, or, after completion of an online action." You may also receive emails from the SSA about their services.
When it comes to phone calls, you'll only get one from the SSA if you request one or to provide information about an ongoing issue. If you don't have ongoing business with the SSA, then the call is likely a scam. Remember that the SSA will never call, email or send you a letter to ask for personal details, demand payment or threaten you with suspending your SSN.
The SSA may also contact you by mail. These letters may ask you to call, come into the office or ask to send in documents. If you receive a request for documents, make sure to call the SSA and confirm that they sent the letter or check your My Social Security account online.
On other occasions, they will send letters to specific beneficiaries. For instance, every May and June, the Social Security Administration sends letters to Medicare recipients eligible for two money-saving programs.
Social Security Scams Summary
The most common social security scams are fraud calls, letters, emails or texts.
It's important to remember that the Social Security Administration will never threaten you or request you send a payment via gift cards, prepaid cards, PayPal, Venmo or internet currencies.
When scammers contact you they'll often impersonate a government agency and scare you by saying there's a problem with your account or by using threatening language.
Scammers will try to trick you into sharing personal information (such as your Social Security number or login credentials) or sending them money.
To avoid becoming a victim, learn as much as you can about scams, never carry your SSN card with you (unless you need to) and don't share your SSN number out loud in public.
If you're contacted by anyone you deem suspicious, don't answer it and report it to the Social Security Administration or the pertinent agency immediately.