All the Places to Get Good Deals and Freebies During the Solar Eclipse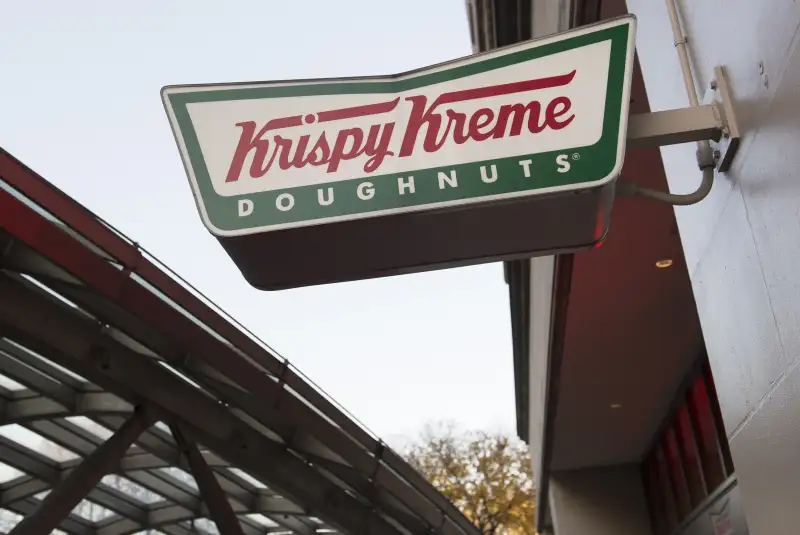 SAUL LOEB—AFP/Getty Images
A monumental solar eclipse will cloak the sun in much of the country on Monday, August 21. While most people are preparing by buying special eclipse glasses or making DIY viewers on their own, national restaurants are celebrating the big event the way they know best—with special marketing discounts and promotions.
From Tax Day to Talk Like a Pirate Day, and beyond, every "event" and "holiday" seems to be an excuse for restaurants and other businesses to launch promotions pegged to draw in customers. The 2017 eclipse is no exception.
Casey Jones Distillery, which is based in the part of Kentucky where there will be a total (not partial) eclipse, is selling "Total Eclipse Moonshine," which it has dubbed as "The Official Drink of the 2017 Solar Eclipse." Amtrak quickly sold out all the seats available on an eclipse-theme train ride in Illinois on Monday. Hotels have been pushing eclipse guest packages (and raising room rates) in places like Nashville and Boise too.
As for special food deals tied to the eclipse, here are the offers that caught our eye.
Dairy Queen: Eclipse Day kicks off a new end-of-summer special at Dairy Queen. When you buy one Blizzard, you can get a second of equal or lesser value for only 99 cents, from Monday, August 21, through Sunday, September 3.
Denny's: On Monday, Denny's is hosting an all-you-can-eat special on "Mooncakes" for $4. What are Mooncakes? Denny's admits "they're our regular pancakes, but they look a lot like the moon."
DoorDash: The delivery startup DoorDash will deliver free "Half Moon Eclipse Cookies" from 2 p.m. to 4 p.m. locally in cities where it operates, including Boston, New York City, Los Angeles, and the San Francisco Bay area. To get a free cookie, open the app and look for "The Eclipse Cookie Store" when the promotion is happening.
Krispy Kreme: The donut chain doesn't have any special eclipse discounts, but it is introducing a new eclipse-theme treat on Monday. Krispy Kreme says its original glazed donuts "will be eclipsed by a mouth watering chocolate glaze to coincide with the solar eclipse" at participating locations starting August 21. The new donuts will also be available in selection locations on Saturday and Sunday.
Pilot Flying J Travel Centers: Members of the convenient store chain's myPilot rewards program get a free standard size Milky Way candy bar or (of course) a pack of Eclipse chewing gum, with the purchase of almost any beverage on Monday.
Shoney's: With the purchase of any entree, sandwich, or buffet order on Monday, customers get a free Chocolate Double Decker MoonPie and a free pair of solar eclipse glasses, while supplies last. Shoney's is also selling the MoonPie-glasses combo separately for $3 apiece.
Toppers: A public relations representative for this pizza chain with dozens of locations throughout the Upper Midwest, says that it will feature special "eclipse pricing." on Monday. All pizzas are 50% off all day on August 21, when ordered online.