From Birthday Parties to 'Pawdicures,' House-Bound Americans Can't Stop Spending on Their Pets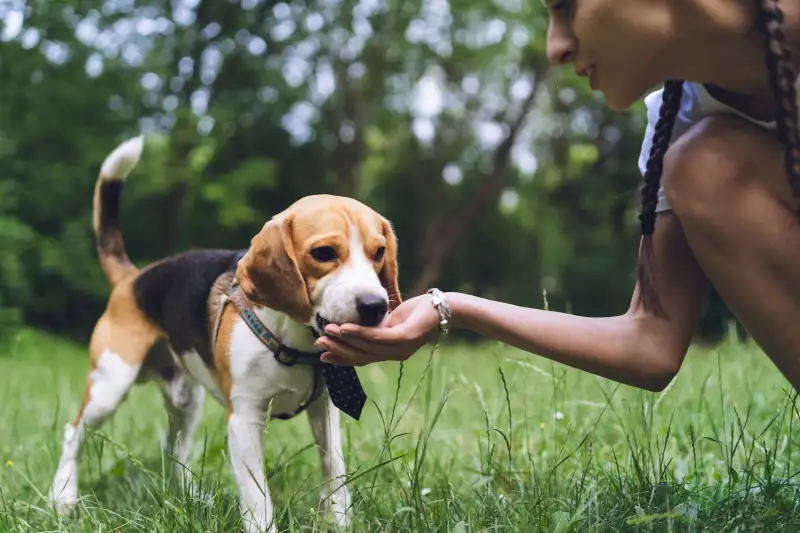 If you're lately lavishing more money than usual on furry family members, join the pet-pampering club. New data shows Americans' spending on dogs and cats has risen since the start of the COVID pandemic — and the money is going not just to the basics like food but birthday parties and even "pawdicures," the pet equivalent of nail-salon appointments.
About 18% of Americans report spending more than usual this year on pets, according to a Harris Poll conducted in the spring of 2020 on behalf of TD Ameritrade. And a full one-third of survey respondents said they've considered adopting or fostering a new pet in recent months.
These trends appear to be driven by lifestyle changes, according to TD Ameritrade spokesperson Chris Bohlsen. "Pets require a commitment of time and effort. With an expansion of work-from-home efforts, the desire to own a pet has become even greater and the circumstances, such as time, seem to be more favorable."
Spending differs dramatically by the age of the human, with younger pet owners being bigger spenders and far more likely to have recently ramped up their buying. Some 27% of Millennials (defined for the study as between 24 and 38 years old) said they were spending more during the pandemic, along with 21% of GenXers (39- to 54-year olds). But only 8% of Boomers (ages 55 to 73) reported increased expenditures for their pets.
Among the bigger ongoing spending disparities by age? Pet insurance. Millennials or GenXers reported spending anywhere from three to 20 times as much on insuring their pets as Boomers.
Another study, for the American Animal Hospital Association, confirms the special place of animals in the lives of adults younger than 40. Millennials have more pets than kids, the AAHA study says, and animals are the "spending obsession [that] tops them all" for this age group. "Millennials aren't afraid to splurge on their beloved pets."
The TD Ameritrade study also found that, on average, dog owners spent almost twice as much on their furry friends as did cat people — $1,201 on dogs, compared with $687 in spending on cats. Unsurprisingly, new dog owners were likely to experience sticker shock, with 47% of owners reporting their new pooch was more expensive to own than they expected, compared with 41% of cat owners. (Dog households were also more numerous, at 48% of respondents than cat ones, which were 36% of the total.)
Use the charts below, drawn from the TD Ameritrade study, to see how your pet spending stacks up against the norm, including others in your age group. Or scan the data to satisfy your curiosity over, say, how many pet owners have already, or have plans to, include their pet in their will (34% of dog owners, 28% of cat owners), have their pet's DNA tested (29% of dog owners, 23% of cat owners) or get pet plastic surgery (about 20% for both dogs and cats).
More from Money
Bad Dogs: These Biting Breeds Are The Worst For Your Home Insurance Policy