You've Got a Month to Spend Your Sports Authority Gift Cards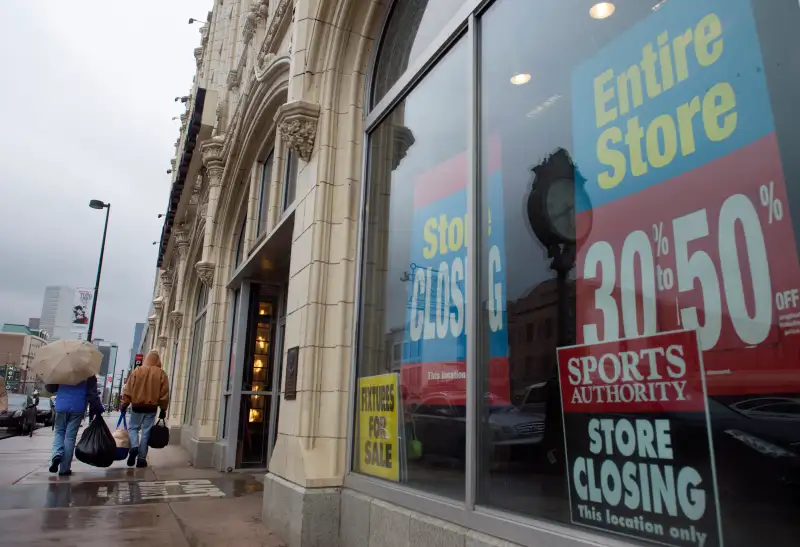 Kathryn Scott Osler—Denver Post/Getty Images
If you have a gift card for Sports Authority lying around, you've got about a month to spend it. The sports retailer launched its going-out-of-business sales this week in anticipation of shuttering its 463 stores by the end of summer.
Sports Authority filed for bankruptcy at the beginning of March, initially seeking to streamline operations and find a buyer for it's a third of its brick-and-mortar stores. But instead of finding a buyer, Sports Authority will liquidate its holdings.
That leaves about $92.5 million in gift cards still outstanding, according to Consumerist who cited an April bankruptcy court filing. While that amount has probably declined in recent weeks, millions in credit is still waiting to be spent.
The company's website says it will honor credit cards through June 28, along with returns and store credit cards. But it stopped selling new gift cards on Tuesday and new credit card applications are no longer being accepted.
The fire sale of inventory has been approved to run through the end of August, when all remaining stores are expected to close for good, according to court documents.
If you find an old gift card after June 28, call your local store to see if they'll accept it. But at that point, it's likely the card may be close to worthless. Usually, gift card holders can file a claim with the bankruptcy court as an unsecured creditor. But that means you're at the back of a very long line of companies that are owed money from the retailer.
Of course, Sports Authority could mimic RadioShack's approach and set up a fund for gift card holders to reclaim their balance. But that setup was due, in large part, to Texas' attorney general Ken Paxton.