Stamp Prices Are Going up This Weekend — the Third Increase in 2 Years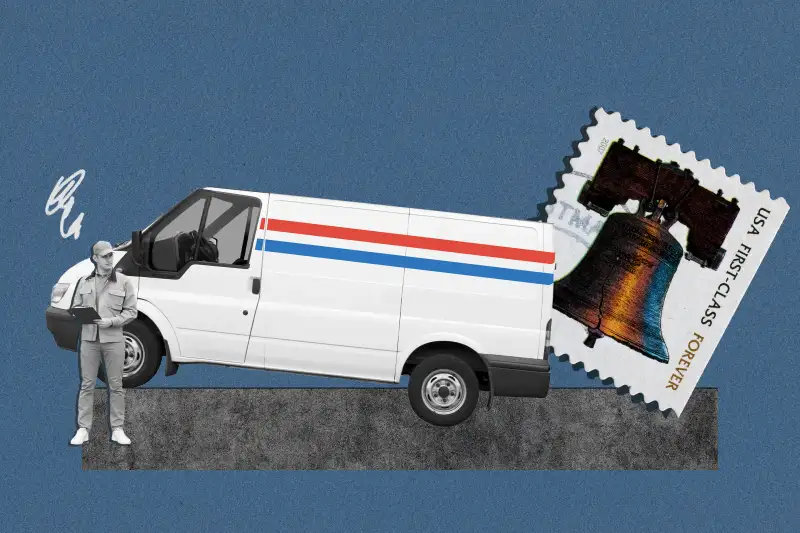 The U.S. Postal Service is raising the price of stamps, but it's not too late to stock up before the change takes effect:
The cost of a standard Forever stamp, which covers postage for a 1-ounce letter, is set to rise by 3 cents, from 60 cents to 63 cents, on Sunday, Jan. 22.
For now, 60-cent stamps are still available at brick-and-mortar locations and on the Postal Service's website. Shipping for online postal orders is technically free, but shoppers can expect a "handling fee" of $1.50 and up.
You can also pre-order new edition 63-cent stamps, including one that celebrates women's soccer in the U.S. before the national team chases a third consecutive World Cup win this summer.
What it means for you
It's not just Forever stamps that are getting more expensive. Prices are about to rise for many of the Postal Service's offerings, and with this being the third rate increase in less than two years, the hikes are adding up.
Stamp prices will soon be about 15% more expensive than they were before inflation accelerated in 2021. Looking back farther, stamp prices have nearly doubled from the 33-cent cost in 2000.
On Sunday, the cost of a postcard stamp will increase from 44 cents to 48 cents, while stamps for international letters will increase from $1.40 to $1.45. More details on the postage price increases are available here.
In a speech last year, Postmaster General Louis DeJoy said the agency has to raise prices at "uncomfortable" rates due to inflation and because the Postal Service typically operates at a loss.
Bottom line
Buying stamps is about to get a bit more expensive, even as the Postal Service says its prices "remain among the most affordable in the world." If you'd like to avoid the 3-cent price hike, purchase stamps before the rate increase goes into effect on Sunday, Jan. 22.
More from Money:
Best High-Yield Savings Accounts of 2023
The Fed Signals More Rate Hikes Are Coming — Here's What It Means for Investors
Eggflation! Why a Dozen Eggs Now Costs You More Than a Gallon of Gas