These Are the Weirdest Marketing Tie-Ins for 'Star Wars: The Force Awakens'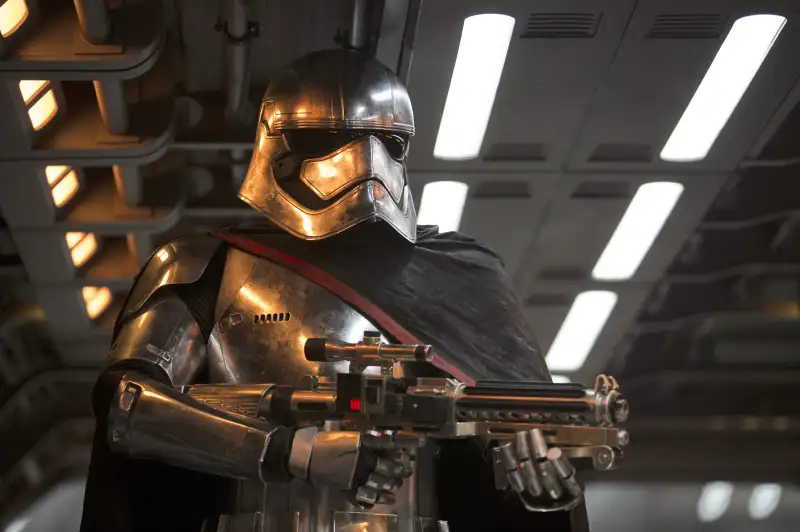 Walt Disney Studios Motion Pictures/Photofest
We live in a world awash in product placement and marketing tie-ins, when brands glom onto pop culture phenomena with gusto in the hopes of boosting sales. Sometimes, the results are kitschy and cute ("Shark Week" donuts and soap), while others are laughable and puzzling (Fifty Shades of Grey teddy bear anyone?).
Considering that all the action in Star Wars famously takes place "in a galaxy far, far away," it'd be hard to pull off any blatant product placement in the movies. But that's not stopping an onslaught of marketing tie-ins for the new film, Star Wars: The Force Awakens, opening in theaters on December 17.
The branding partnerships for the latest edition of the Star Wars saga go way beyond the usual toys and kid-centric paraphernalia. The brands eagerly associated themselves with the new movie include Subway and Duracell batteries, as well as these other curious marketing tie-ins:
Covergirl Star Wars Collection: "Unleash the light within or dare to discover your Dark Side" with limited-edition mascaras, nail polishes, and lipsticks, Covergirl says. At Walmart, where the products are sold, it's suggested that customers use the cosmetics to look like a droid or a "dark apprentice," and not only on Halloween.
Fiat Chrysler: A series of ads for the automaker feature the music and motifs of Star Wars, in addition to a plug for the opening night of The Force Awakens. In the ad below, for instance, a black, Darth Vader-esque Dodge Viper leads a white Storm Trooper-like battalion down the street to a movie theater, while "The Imperial March" plays. At least they didn't try to slap a Chrysler logo on the Millennium Falcon in the movie.
Hewlett Packard: We're imagining this product might test the loyalty of geeks who are equally devoted to Apple and Star Wars. The Star Wars Special Edition notebook from HP features a pre-scuffed "battle-worn design," a big old Darth Vader head on the flip side of the screen, and "rare Star Wars content" including wallpaper, concept art, and screen savers all preloaded. It retails for $699.99. A Star Wars wireless mouse, also featuring Darth Vader prominently, sells separately for $40.
Read Next: Free 'Star Wars' Tickets Used as a Ploy to Get People to Go to Church