Starbucks Moves Bottled Water Brand Out of Drought-Stricken California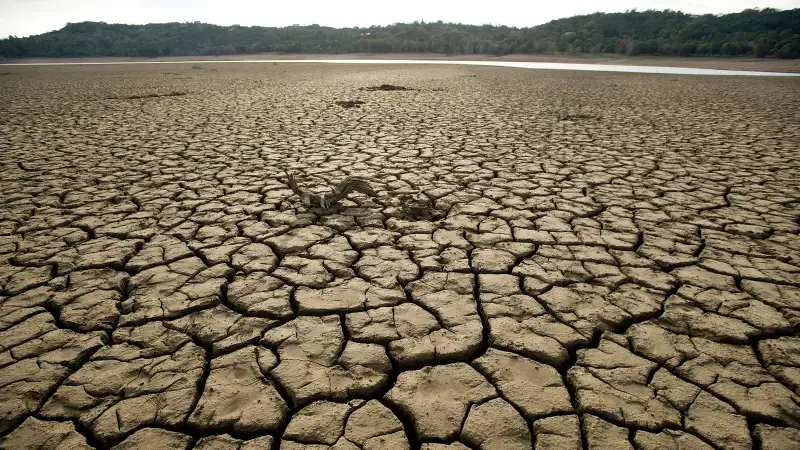 In the midst of a severe drought, California has imposed strict, sweeping regulations to conserve water. Homeowners are being encouraged to let their lawns turn brown, or simply replace grass with landscaping that needs little or no watering, while some communities have engaged in witch hunts—or rather, water hunts—to expose and possibly fine property owners who are breaking the rules and wasting water.
Mother Jones recently published a story pointing out the curious state of affairs of Ethos Water, a bottled water operation owned by Starbucks that was founded with the goal of addressing the global water crisis. And where is the water inside Ethos bottles taken from? Yep, it originates and is bottled in Merced County, one of the state's driest and hardest-hit drought areas.
After receiving much grief over the past week for its bottled water operations, Starbucks just announced that it is immediately shifting operations from California over to Pennsylvania.
"Beginning the first week of May and over the next six months, Starbucks plans to move production to its Pennsylvania supplier, while simultaneously exploring alternatives to transition to a new source and supplier to serve the company's West Coast distribution," a Starbucks statement explained.
"The decision to move our Ethos water sourcing from California and reduce our in-store water reductions by more than 25 percent are steps we are taking in partnership with state and local governments to accelerate water conservation," Starbucks executive John Kelly said in the press release.
As BuzzFeed noted, even as Starbucks is ceasing bottled water production in California, other bottled water brands—including those from Nestle, Coca-Cola, and PepsiCo—continue to operate in the parched Golden State.