Starbucks Chairman Says Cryptocurrency Will Be Big — Just Not Bitcoin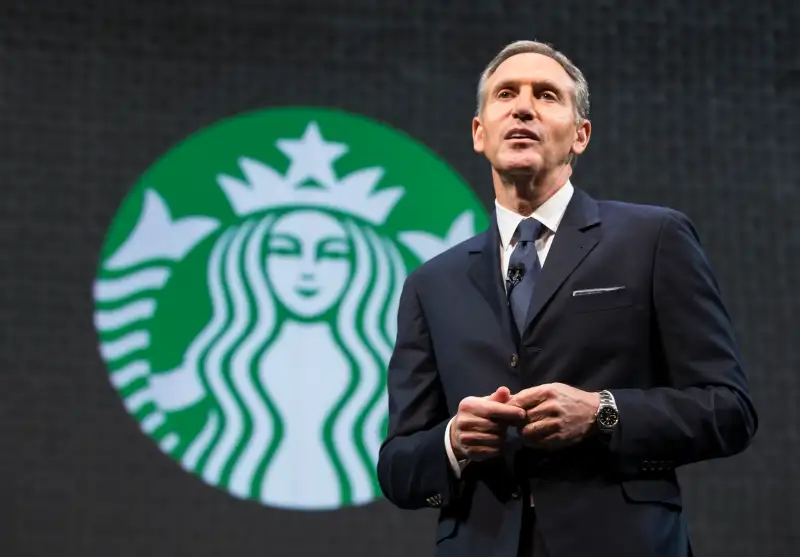 Stephen Brashear—Getty Images
Starbucks Corp. Chairman Howard Schultz said he believes digital currency will catch on with consumers, though not necessarily Bitcoin.
Schultz said that Starbucks, an early adopter of smartphone payments, is positioned to take advantage in coming years as cryptocurrency -- and its underlying technology known as blockchain -- become more prevalent among consumers. He's just not sure that Bitcoin, which was released in 2009 as the first decentralized digital currency, will still be around.
"The reason I mention this is not because I'm talking about Bitcoin because I don't believe that Bitcoin is going to be a currency today or in the future, I'm talking about the new technology of blockchain and the possibility of what could happen not in the near term," said Schultz, who helped build Starbucks into the world's biggest coffee chain, on the company's earnings call Thursday.
"I'm bringing this up because as we think about the future of our company and the future of consumer behavior, I personally believe that there is going to be one or a few legitimate, trusted digital currencies off of the blockchain technology," he said.
Schultz, 64, who said Starbucks wasn't planning to launch its own version of Bitcoin, added that a trusted consumer brand with brick-and-mortar locations will help bring "legitimacy and trust" to cryptocurrencies.