Your 4 Favorite Things to Eat & Drink Are Getting More Expensive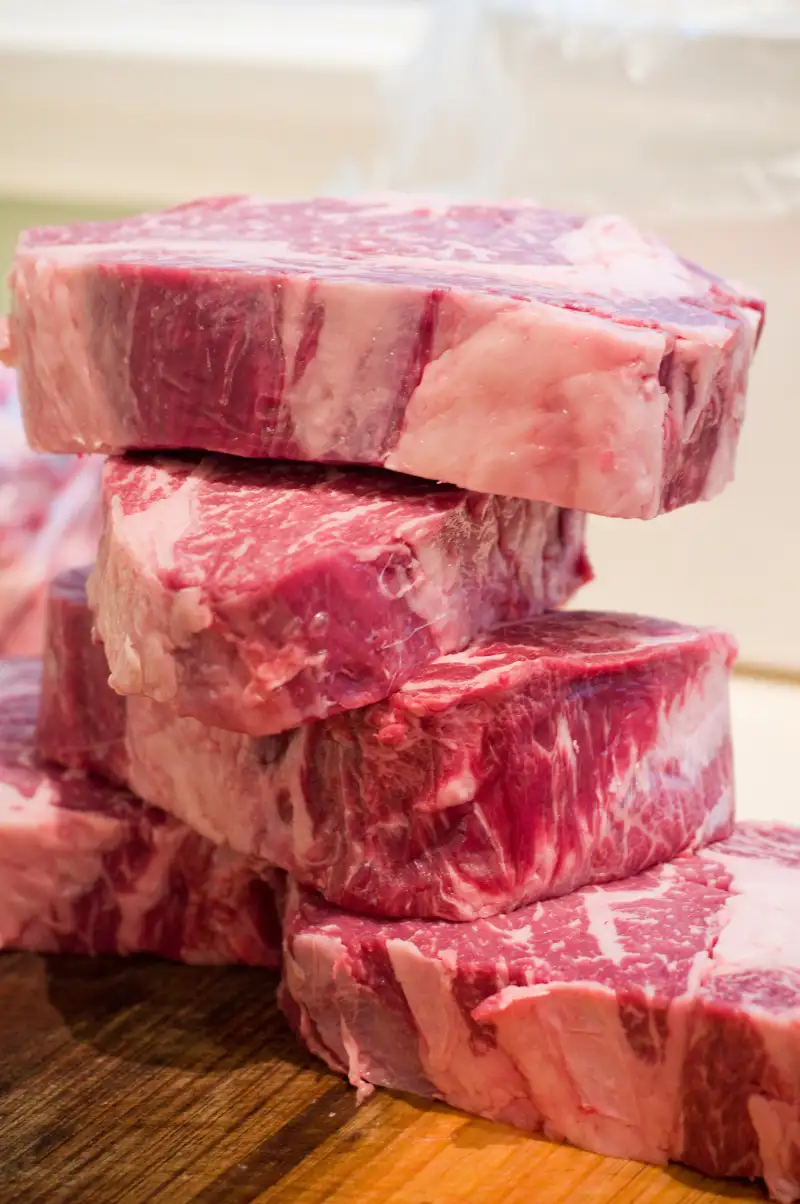 Man's man Ron Swanson, the wonderfully mustachioed anti-government government worker on "Parks and Recreation," played by Nick Offerman, is known for his love of meat, whiskey, and breakfast. The fictional Swanson—and anyone who can identify with the character's taste—will certainly not love what's happening to the prices of some of his beloved food and drinks.
Coffee
On Tuesday, Starbucks raised prices on some coffee drinks, and bags of Starbucks coffee sold in supermarkets will be more expensive soon too. Medium and large-size coffees saw prices hikes of 10¢ and 15¢, respectively, while a bag of Starbucks beans will be about $1 more in the near future.
Starbucks joins coffee giants such as J.M. Smuckers, maker of brands Folgers and Dunkin' Donuts bagged coffee, and Kraft Food Groups (Maxwell House), as well as Dunkin' Donuts stores themselves, which have all recently increased prices or announced plans to do so this summer. The price hikes are being blamed on a drought in Brazil that will reduce the global supply of coffee beans.
Bacon
In addition to coffee, the price of another staple on the American breakfast table is on the rise: beloved bacon. At the beginning of 2014, word started spreading of a pig virus that was decimating the pig population on North American farms—and that would likely cause a surge in bacon prices down the line.
As any bacon lover who pays close attention to supermarket prices can attest, the increase is now in full effect. Industry publication Burger Business noted that the average retail price for a pound of bacon at the supermarket reached $6.05 recently, an 18.8% rise compared with May 2013.
Beef
Beef prices have been on a tear for months, largely as a result of a long drought and soaring demand. Thanks to a shrinking supply of cattle, according to Bloomberg News, ground beef prices are at a record high, after rising 76% since 2009.
Prices for all cuts of steak have been soaring as well, which has translated not only to higher grocery bills for shoppers, but pricier menus at steakhouses and fast food establishments. Chipotle, McDonald's, and In-N-Out Burger have all hiked menu prices recently as a response to broader trends in the cattle industry.
Whiskey
After the reality of all of those price hikes sets in, you're going to need a drink. Appropriately, it too will cost more in the near future if your drink of choice is whiskey.
A bourbon shortage and the merger of two global giants in whiskey are among the reasons that prices of the popular spirit are expected to head skyward, and soon.