Why You Can't Buy Powerball Tickets in Some Seriously Gambling-Friendly States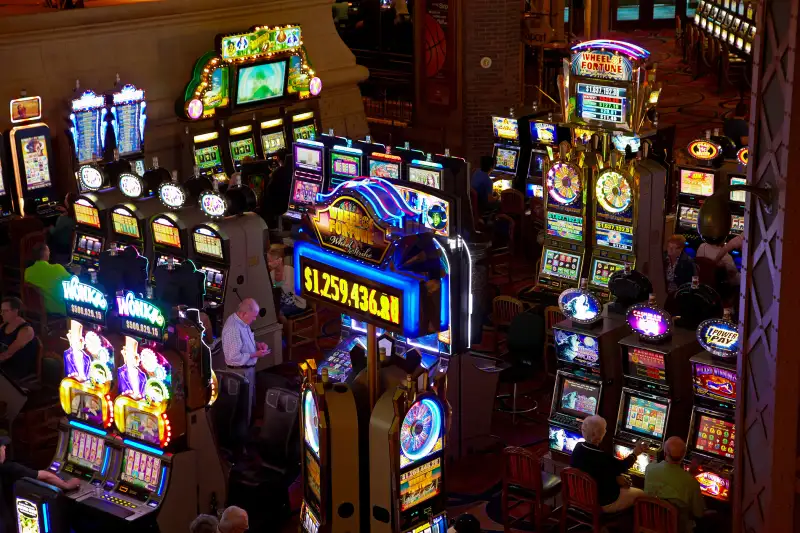 Powerball mania has taken over the U.S., with ticket sales soaring all over the country, pushing the jackpot higher and higher and making it more mathematically advantageous to take the normally inadvisable step of spending $2 on a ticket.
Powerball tickets aren't for sale in every state, however. Specifically, six states—Alabama, Alaska, Hawaii, Mississippi, Nevada, and Utah—don't have state lotteries, and therefore don't sell tickets for Powerball or any other multi-state lottery games.
As a result, residents of these states who want a chance at winning the record-high jackpot have been crossing the border (when possible) to scoop up Powerball tickets. Alabamians have been streaming into Florida for this purpose, for example, and folks in Utah have been crossing into Idaho and other surrounding states on Powerball runs, bringing brisk business to convenience stores and gas stations near the border. (Alas, it's a bit more complicated for people in Hawaii and Alaska to get Powerball tickets.)
Read Next: Why the Powerball Jackpot Has Soared So High So Quickly
Why do some states refuse to sell Powerball tickets, or have state lotteries at all? The reasons vary. A BBC story published during an earlier giant Powerball jackpot frenzy in 2015 noted that Hawaii has long feared that gambling would damage the tourism industry, while Alaska is awash in so much oil money it doesn't need gambling revenues. Alabama and Utah, on the other hand, seem to be opposed to gambling of (almost) any kind due to the strong-held religious convictions of locals.
And then there are Mississippi and Nevada. Clearly, neither state has a problem with gambling; they openly and famously embrace the industry, with casinos aplenty. So why don't they also have state lotteries and Powerball?
Read Next: The One Time It's Mathematically Advantageous to Play Powerball
Well, it seems like they don't have state lotteries directly because casinos and private gambling operations are so huge locally. "[Casinos] say the more money people are spending on lotteries, the less they have to spend in casinos," the Las Vegas Review-Journal summed up. "The casinos' position on a state lottery has been so unwavering that it's entirely unsurprising when a lottery proposal is rejected by the state legislature."
The casinos aren't the only ones benefiting from the absence of a state lottery. Convenience stores and gas stations located just beyond Nevada, Mississippi, Utah, and Alabama state borders are pretty happy about the states' anti-lottery stances as well. For instance, the (Mississippi) Clarion-Ledger recently highlighted how a Chevron station in Delta, La.,—population of 275, just over the Mississippi border—has had to hire extra security and string up yellow tape to create customer queues to cope with the crowds seeking Powerball tickets.
Mississippi's loss is this Chevron station's gain.