8 Key Student Loan Dates to Put on Your Calendar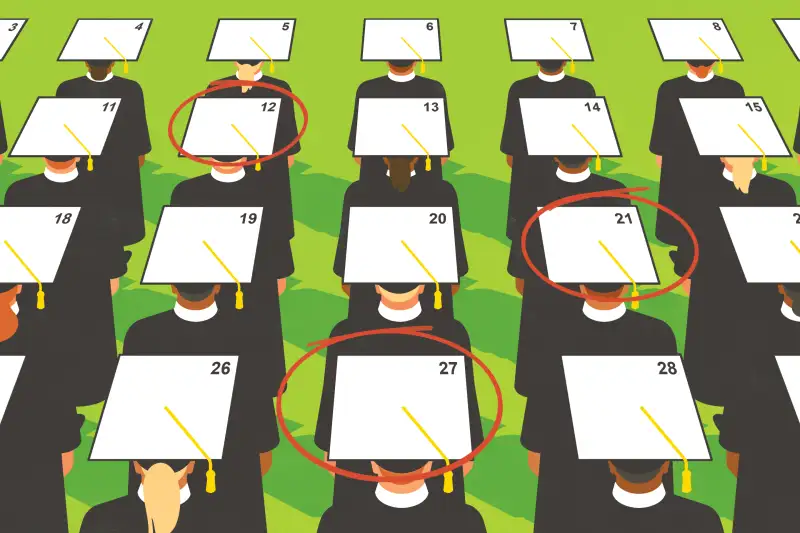 Strap in, student loan borrowers: A lot of big changes are slated for the coming months. Several major policy initiatives are in the works, which will impact nearly all borrowers and their wallets.
"There are many things happening with student loans over the next couple of months," says Robert Farrington, founder and CEO of The College Investor, noting that the first important date in a year full of big changes is coming in less than two weeks. "With all these dates in mind, the best thing for borrowers to do is simply be prepared," he added. "Log into your loan servicer's website, make sure your contact information is updated, and plan to adjust your budget if you need to make payments later this year."
From the fate of President Joe Biden's student loan forgiveness plan to several new regulations aimed at protecting borrowers, here's what you should be watching.
Key dates that student loan borrowers should know
Feb. 28: The Supreme Court will hear oral arguments in two cases challenging Biden's sweeping student loan forgiveness plan. Last year, Biden promised to cancel up to $20,000 of student loan debt for millions of qualifying borrowers. However, the administration was forced to close the application portal in November following challenges to the plan. One lawsuit comes from six Republican-led states that say the president lacks authority to issue a widespread forgiveness program, while the other is from two borrowers who say they were "improperly denied" input on the plan.
May 1: In a separate initiative to help more borrowers have their loans discharged under income-driven repayment plans and Public Service Loan Forgiveness (PSLF), the Biden Administration made several updates to program rules last year. Those included a temporary waiver that allows previously ineligible borrowers, such as those who had the wrong types of loans or were on the wrong repayment plans, to have their payments retroactively counted toward forgiveness. Under the recount, borrowers pursuing forgiveness will get credit for any month they were in active repayment. But they must have federally held loans to qualify. So borrowers with privately held Federal Family Education Loans (FFEL), Perkins Loans or Health Education Assistance Loans (HEAL) must apply to consolidate them into the federal Direct Loan program by May 1 to get credit for those payments.
End of June: Although we don't know the exact date yet, the Supreme Court is expected to hand down decisions in both student loan forgiveness cases by the end of June.
June 30: You can expect to know when student loan payments will (finally) resume no later than this date. In December, the Department of Education set the new deadline for payments to start up again for 60 days following one of two dates: June 30, or whenever student loan forgiveness litigation is resolved, whichever comes first. The pandemic-era pause on student loan payments has been extended eight times now, but with the COVID-19 public health national emergency officially ending in May, it's likely payments really will resume later this year.
July 1: The Education Department is implementing a host of changes related to student loans, which take effect on July 1. These changes include regulations to expand and improve targeted debt relief programs, protect veterans and service members who take out student loans, and more.
End of July: The department's sweeping recount of payments for forgiveness via income-driven repayment plans has already started. But adjustments to payments as part of the recount, which should benefit millions of borrowers, are set to be completed by the end of July.
Aug. 30: If the Supreme Court takes several months to issue a decision in the student loan forgiveness lawsuits, this is the latest date that the payment pause could last under the current extension.
Dec. 31: Borrowers have until this date to submit an application for student loan forgiveness, assuming the program survives court challenges. To stay on top of the application's status, you can subscribe to updates. If you already submitted an application, it will be processed without the need to resubmit.
Upcoming changes on the horizon
In addition to these important dates and deadlines, there are some larger initiatives without solid timelines to keep an eye on in the coming months.
Fresh Start: Prior to the pandemic payment pause, about 20% of all federal loan borrowers were in default, meaning they'd fallen at least 9 months behind on payments. "Fresh Start" is an initiative that will allow eligible borrowers who were in default to reenter current repayment status once payments resume. The program will remain in effect for one year.
Updated Income-Driven Repayment Plan: Proposed revisions to the Revised Pay As You Earn (REPAYE) income-driven repayment plan are on the horizon, though we don't know exactly when the new version will be available. The proposed plan, which provides $0 monthly payments for individual borrowers who earn less than roughly $30,600 annually, among other benefits, still needs to be finalized. The Education Department said it "expects to finalize the rules later this year and aims to start implementing some provisions later this year, subject to any changes made based on public comments."'
Those public comments were due on Feb. 10, meaning we could get an idea of the final details soon. Ultimately, the revised plan should result in significant savings for borrowers who enroll.
More from Money:
'Too Good to Be True': Student Loan Borrowers Start to Doubt Forgiveness Plan
How Student Loan Borrowers Can Prepare for Big Changes Coming in 2023
Many Student Loan Payments Could Be Cut in Half Under Latest Biden Plan