Subsidized vs. Unsubsidized Student Loans: What's the Difference?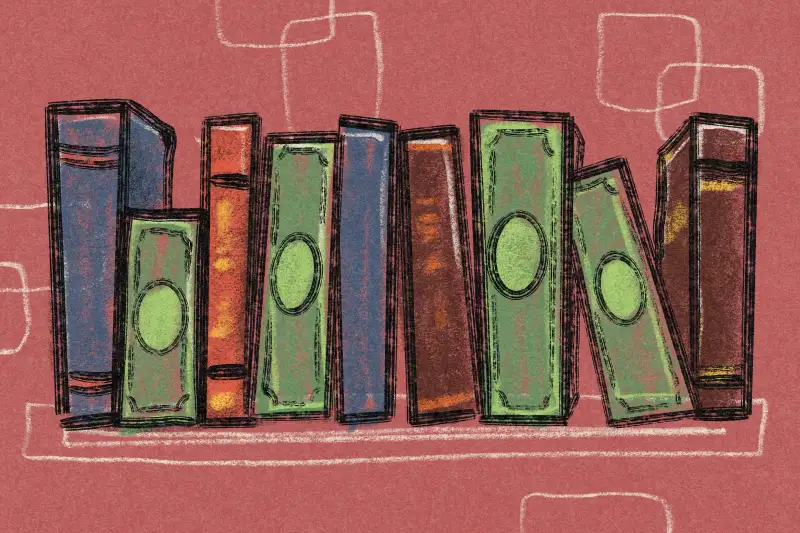 Nearly 44 million Americans have student loans, the majority of which is federal debt, or loans funded by the U.S. Department of Education. And the vast majority of that debt — close to $1.5 trillion — is in Direct loans.
So what are Direct loans, exactly? They're loans issued by the government to help undergraduate, graduate and professional students cover the cost of education. There are a few types of Direct loans, and each one is a bit different when it comes to eligibility requirements, interest rates and loan limits.
One of the most important distinctions when it comes to Direct loans, however, is whether they're subsidized or unsubsidized. Subsidized loans are generally more affordable, but they're not available to all students. Unsubsidized loans, on the other hand, don't come with the same benefits, but are easier to get.
Which one is right for you? Here's what you need to know:
How do subsidized loans work?
Direct Subsidized Loans are a type of federal student loan available to undergraduate college students. The unique benefit of a subsidized loan is that the federal government pays the interest accrued on the loan while the borrower is in school (and enrolled at least half-time). The government also covers interest during the six-month grace period after graduation and during any deferment periods.
Subsidized loans are awarded to those who demonstrate financial need, which is determined based on information in the borrower's Free Application for Federal Student Aid (FAFSA) form (more on that later).
The interest rate on subsidized loans disbursed during the 2023-2024 academic year is 5.50%. Rates can change year-to-year, but once a borrower locks in a certain rate, it remains fixed for the rest of the term.
How do unsubsidized loans work?
Direct Unsubsidized Loans are available to both undergraduate and graduate students. Parent PLUS loans are unsubsidized as well. These loans are not based on any kind of financial need, so they're typically easier to qualify for.
The downside is that interest begins accruing as soon as the loan is disbursed, and the government doesn't cover any of it. You aren't required to pay unsubsidized interest while you're in school or during the six-month grace period. Instead, when you leave school, any unpaid interest will be "capitalized," meaning it gets added onto the loan balance. When that happens, you're essentially paying interest on interest.
Interest rates on unsubsidized loans are also fixed, and the current rate for undergraduate unsubsidized loans is 5.50%. Graduate and professional student loans have a 7.05% interest rate. PLUS loans have a rate of 8.05%.
Because there's no financial need requirement, most students end up using unsubsidized loans. And while it's uncommon to make loan payments while you're enrolled, doing so can significantly reduce your overall costs. As an example, if you were to borrow $5,000 as a freshman this fall at an interest rate of 5.50%, more than $1,000 in interest would accrue by the time you graduate four years later. Then that sum would be added to your balance when it capitalized, and you'd start paying interest on the new, larger amount.
How much can I borrow?
The amount of money you can borrow in federal student loans depends on your year in school, the loan type and whether you're an independent or dependent student. (You're considered a dependent in the eyes of Federal Student Aid if you're under 24, unmarried and have no children.) Here are the annual loan limits:
First year undergraduate students can borrow up to $5,500 in Direct loans, but only up to $3,500 in subsidized loans. For independent students, those amounts are $9,500 and $3,500, respectively.
Second year undergraduate students can borrow up to $6,500 in Direct loans, but only up to $4,500 in subsidized loans. For independent students, those amounts are $10,500 and $4,500, respectively.
Third year and beyond undergraduate students can borrow up to $7,500 in Direct loans, but only up to $5,500 in subsidized loans. For independent students, those amounts are $12,500 and $5,500, respectively.
There is a lifetime borrowing cap of $31,000 in federal student loans for dependent students, and a maximum of $23,000 of that can be in subsidized loans. Meanwhile, independent undergraduate students can borrow a maximum of $57,500, with $23,00 of that in subsidized loans. If you're a dependent student, but your parents weren't able to qualify for a Parent PLUS loan, you're able to borrow up to the same maximums as an independent student.
Graduate and professional students can borrow a lifetime maximum of $138,500 in Direct loans, and no more than $65,500 of that amount can come from subsidized loans. (The aggregate limit includes all federal loans received as an undergraduate, including any subsidized loans as part of the now-defunct Federal Family Education Loan (FFEL) Program).
There are no explicit borrowing limits for Parent PLUS loans; parents can borrow up to the full cost of attendance.
Subsidized vs. unsubsidized student loans: Which is better?
Both subsidized and unsubsidized student loans are provided by the government and come with a number of federal protections and benefits, including several types of repayment plans. If you have a choice between federal student loans and private student loans, federal loans (subsidized or not) win out.
When it comes to choosing between subsidized and unsubsidized student loans, the subsidized option will certainly save you more money. However, the borrowing maximums are smaller, and because you have to show financial need, they may not be an option for all students.
Here's a high-level overview of the main differences:
Subsidized Student Loans
Unsubsidized Student Loans
Awarded based on financial need
Awarded to any eligible student
Available to undergraduates only
Available to undergraduate, graduate and PLUS borrowers
Interest is paid during enrollment, grace period and deferment
Interest accrues during all periods
Lifetime borrowing maximum is $23,000 for all students
Undergraduate borrowers: Aggregate limit is $31,000 for dependent students and $57,500 for indepedent students
Graduate or professional borrowers: $138,500 aggregate limit
PLUS borrowers: No aggregate limit
How do I get a federal student loan?
The very first step in getting federal student loans is completing the FAFSA (which can be done online at fafsa.gov). This form considers factors such as your family's income and assets to determine how much federal aid you qualify for. If you're considered a dependent student, you'll need to share your parents' financial information as well.
After submitting your FAFSA, you'll receive a Student Aid Report that summarizes the information you provided.
If you've been accepted to a college or career school that you listed on your FAFSA, it will then send you a financial aid offer detailing your entire financial aid package and options for paying. This could include federal student loans, as well as grants, work-study opportunities, scholarships and even private loans.
Summary of Subsidized vs. Unsubsidized Student Loans
Subsidized and unsubsidized loans are both types of Direct loans from the U.S. Department of Education. Subsidized loans, which are financial need-based aid, are only available to undergraduates. The government covers the interest on subsidized loans while you're in school and during periods of deferment, while interest starts accruing immediately on unsubsidized loans. Both types of loans have access to the same suite of repayment plans.
More from Money:
Everything You Need to Know About Student Loan Interest Rates