Subway Offers Buy One Get One Free Sandwiches on Nov. 3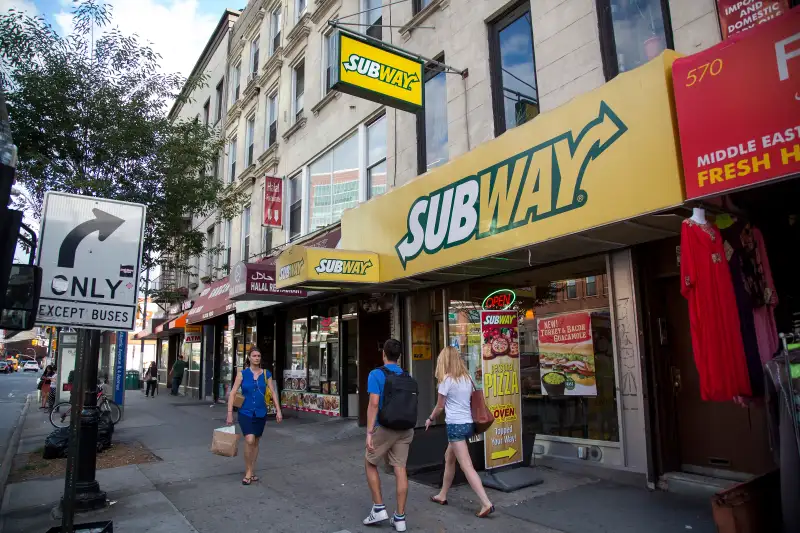 Nagle, Michael—Bloomberg Finance LP/Getty Images
Though you probably had absolutely no idea, Nov. 3 is National Sandwich Day. (Nov. 2 is National Deviled Egg day and National Traffic Directors Day, if you're curious).
Consumers may never truly understand the madness behind all these "national" days—or solve the metaphysical conundrum of having more "national days" than days of the year—but they can avail themselves of the promotions they bring. For National Sandwich Day, that means two sandwiches for the price of one from Subway.
If that sounds like one too many, you could purchase a six-inch sandwich and get another six-incher thrown in at no additional cost.
Of course, there's some fine print, which does not reflect well on Subway: the offer is only valid when you purchase a 30-ounce fountain drink, which contains 101 grams of sugar and will set you back $1.80.
While the $1.80 for a 30-ounce drink is almost all profit, like most fountain drinks, it runs counter to the chain's decade-plus of marketing itself as the healthy fast food chain.
Read next: Meet the Guy Who Totally Makes Up the Fake Holidays We Celebrate