Super Bowl Ticket Prices Now Tanking After Last Week's High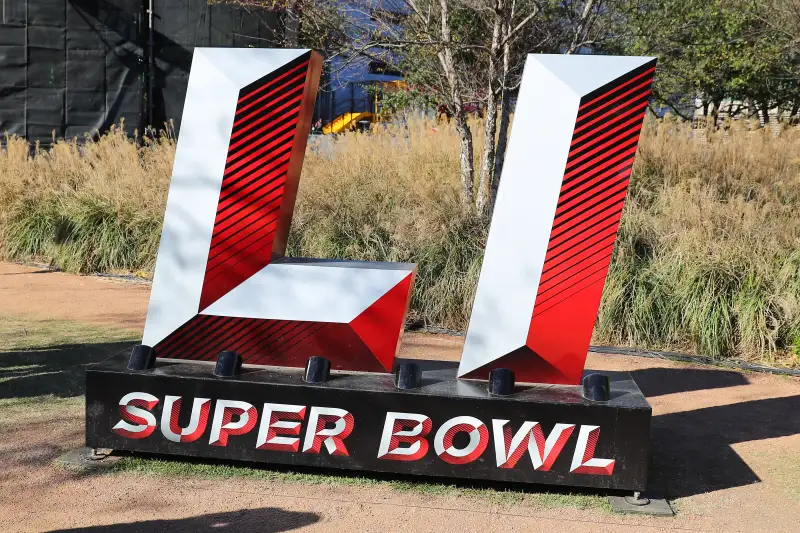 Icon Sportswire—Icon Sportswire via Getty Images
Wow, that was quick. Just a few days after ticket sellers were listing Super Bowl seats at close to the most expensive levels in history, the market has crashed—and tickets might wind up dropping to the cheapest prices in recent years.
As of Monday morning, resale sites such as TicketIQ, StubHub, Vivid Seats were listing tickets for Sunday's Super Bowl matchup between the New England Patriots and the Atlanta Falcons starting at about $2,000. That may sound expensive, until you consider that as of last Thursday, the "cheapest" seats in the house were around $3,000, and the average asking price was a bit under $5,000. The average list price was down to $3,225 on Monday, according to another resale site, SeatGeek.
What happened? Well, as we explained last week, the combination of this year's matchup and Houston being the host city would seem to foretell a fairly low-demand, low-price Super Bowl. Yet for nearly a week after the AFC and NFC Championship games determined which teams would play in the Super Bowl, the supply of tickets on the open market was less than half that of previous years, and ticket prices remained high as a result. This year, a significant portion of tickets normally available to brokers has been set aside for an NFL partner selling tickets in bundled packages, and ticket resellers blamed the arrangement for inflating ticket prices.
But apparently, even this year's low supply of tickets couldn't keep prices high for long. On resale sites, the lowest asking prices for seats dropped from around $3,000 on Thursday to $2,500 on Friday, and they kept on dipping throughout the weekend. One Vivid Seats listing offered a pair of Super Bowl tickets at $1,970 apiece on Monday. TicketMaster, the NFL's official partner for reselling Super Bowl tickets, was offering seats starting at $2,244 on Monday, compared to $3,143 on Thursday.
The supply of tickets on the open market remains low by historical standards. According to TicketIQ, there were about 2,800 Super Bowl tickets up for sale on various resale sites on Monday, compared to 6,000 on the Monday before last year's Super Bowl, and 12,000 at this same time in 2014.
Even so, demand among fans seems to be so low as to keep pressuring prices downward. TicketIQ spokesperson Jesse Lawrence said via email that as NFL partner On Location Experiences realizes it may be impossible to sell more $7,000+ bundled packages for the game, it will release more tickets on the open market. That "could drive prices even lower," Lawrence said. Prices might even drop to the lowest levels since StubHub and other sites began dominating ticket resales this decade.
"The lowest day of prices we've tracked in eight years was $1,062 in 2013 for the 49ers vs. Ravens," Lawrence said. "If it goes that low, the market will have moved from the most expensive ever to the cheapest ever."
In a recent TechCrunch post declaring modern-day ticket sales a "super mess," Lawrence joined many other voices calling for greater transparency in the sale of concert and sports tickets—especially for hyped, high-demand events like the Super Bowl.
Indeed, the madness of ticket sales is particularly pronounced with the Super Bowl. Fans who purchased tickets last week for Super Bowl LI are likely frustrated right now because they overpaid by at least 30% to 40% given how low the market has already dropped. Yet, they're probably not nearly as angry as the fans who'd hoped to see the Super Bowl in 2015. That year, prices more than doubled during the 10 days before the big game, and many fans who bought early had their ticket orders cancelled at the last minute because speculative brokers couldn't follow through on previously agreed-upon prices.
We've included affiliate links into this article. Click here to learn what those are.