Here Are the Biggest and Best TVs You Can Buy for Less Than $500 Before the Super Bowl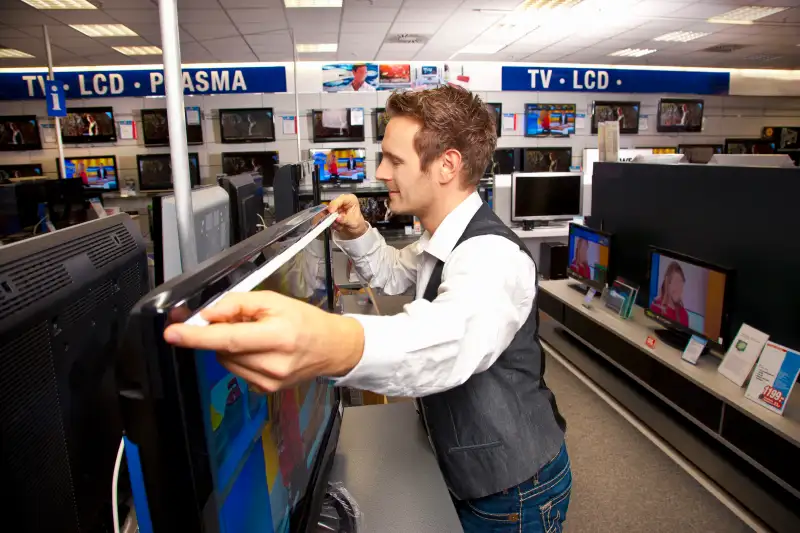 Raygun—Getty Images/Cultura RF
Super Bowl 2020 is over, but many of the same smart TV deals we saw leading up to the big game are available. So it could still be a good time upgrade with a big new TV.
As you can see, Black Friday isn't the only time of year you'll find great TV deals. Right now, there are plenty of excellent Super Bowl TV sales, and the deals feature many BIG TVs — smart TVs, 65-inch TVs, and even some 70-inch TVs — for less than $500.
Super Bowl sales are as good an excuse as any to upgrade your TV. The good thing is that, while many people argue that Black Friday, Cyber Monday, or Amazon Prime Day has the lowest prices on TVs, the truth is that there is no single "best time to buy a TV." You can find great TV deals at almost any time of year — including right now.
It's easy enough lately to find 50-inch smart TV deals for under $500, or even less than $300. Even if you're in the market for a large TV — 65 inches or bigger — you have several options if your budget maxes out at $500. Here are the biggest and best TV deals at Best Buy, Walmart, Amazon, and Target, with all prices good as of Monday, February 3.
Best 70-Inch TV Deals Under $500
Best TV Deals Under $500: 65-Inch TVs
Best TV Deals Under $500: 50-Inch TVs and up
We've included affiliate links into this article. Click here to learn what those are.