Prime Day TV Deals Are Everywhere — Not Just on Amazon. Here's Where to Find the Best Prices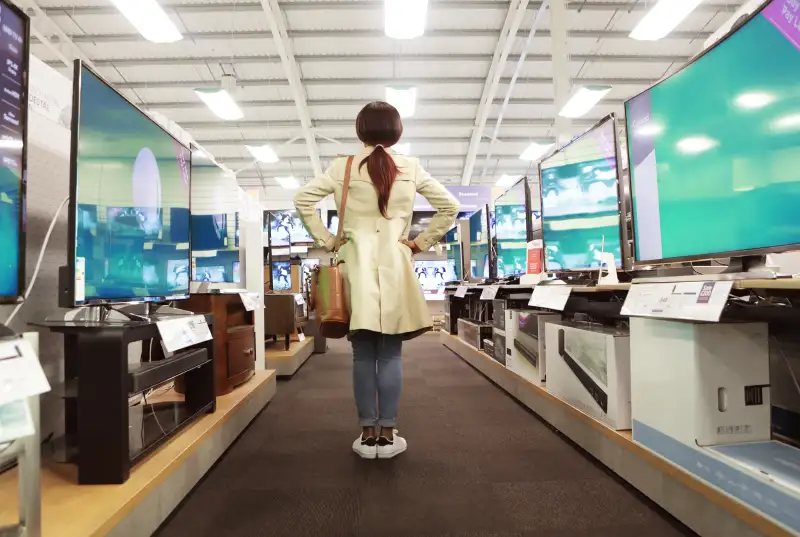 Amazon Prime Day 2019 is here. And that means deals and deals — and more deals — not only from Amazon, which created the "summertime Black Friday" out of the blue in 2015, but also countless copycat sales.
Walmart is having a massive sale that overlaps with Prime Day 2019, as are major retailers (and Amazon competitors) like Target, Macy's, Best Buy, and eBay.
What are the best deals on Amazon Prime Day this year? As you might expect, shoppers can find super low prices on Instant Pots, plus a wide range of tech deals — on iPads, smartphones, laptops, and more. There are also plenty of TV deals (including deals on smart TVs and Amazon-friendly Fire TVs.) We've rounded up the best of the bunch below, from Amazon, Walmart, Target, and Best Buy.
Are the Prime Day TV deals better than Black Friday? In many cases, yes, we're seeing TV prices that are lower than Black Friday 2018. But smart shoppers should take the "original" or "list" prices with a grain of salt — because TVs are often deeply discounted, and it's sometimes hard to tell what the "real" price is normally. (Here are our top tips for shopping on Prime Day and getting the best deals.)
To scoop up any of the Prime Day TV deals from Amazon on Monday or Tuesday, you'll have to be a member of Amazon Prime. If you're somehow unfamiliar with the service, Amazon Prime is the subscription that includes two-day (or faster) free shipping on most Amazon purchases, along with perks like unlimited free streaming of Amazon Prime Video. Amazon Prime generally costs $12.99 per month or $119 per year, you can sign up for a free 30-day trial of Amazon Prime here.
For TV deals at Walmart, Target, and other stores, no membership is required (no fees!), and all offers generally come with free shipping.
Best TV Deals at Amazon
Best TV Deals at Walmart
Best TV Deals at Best Buy
Best TV Deals at Target
We've included affiliate links into this article. Click here to learn what those are.