Biggest Recall in Auto Industry History Could Be Getting Even Bigger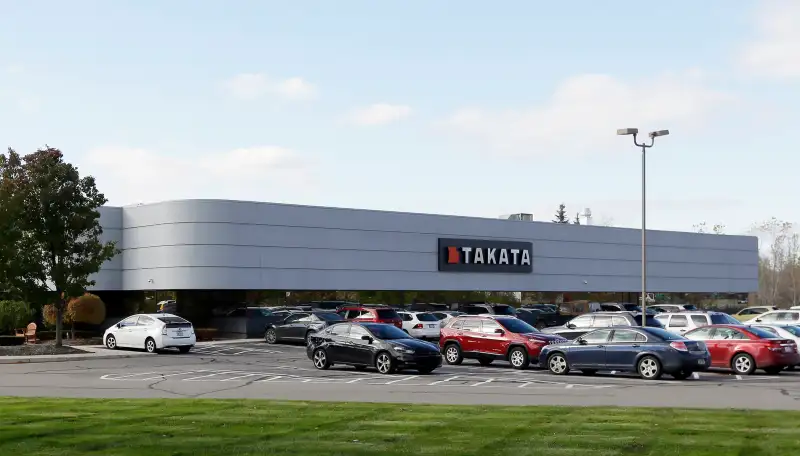 If you drive a vehicle with a Takata airbag, it may not be time to breathe easy yet: The Japanese manufacturer may be forced to recall an additional 70 to 90 million airbag inflators.
U.S. safety regulators are investigating whether the airbags pose a safety hazard to drivers. Roughly 29 million Takata inflators have already been recalled in the U.S. If regulars find more problems, the total number of recalls would almost quadruple the current number, according to Reuters.
Since the first Takata airbags were pulled from vehicles in 2013, the company's faulty products have caused recalls in vehicles made by major automakers such as Honda, Ford and Chrysler. In May 2015, the number of impacted cars doubled, making it the largest auto-related recall in history.
The dangerous inflators contain ammonium nitrate, a volatile chemical that, in the event of a crash, can cause airbags to rupture and spray metal shards at vehicle occupants, Reuters reported. At least 10 deaths so far have been linked to the exploding airbags.
It's unclear how many more vehicles will be affected by a potential new recall. That's because many cars have multiple inflators, which may have been produced by different manufacturers.
Even more troublingly, the defective inflators are the result of "chronic" quality failures at Takata's North American plants. As a result, it's difficult for the company and regulators to pinpoint which inflators are dangerous.
Takata declined to comment on the possibility of massive additional recalls. The National Highway Transportation Safety Administration has said it will take years to be sure that all Takata airbags currently on the road don't pose a threat.
Visit this page created by the NHTSA to see if your car has been affected by the recalls.