How to Go On Vacation When Your Boss Won't Let You — and You're the Boss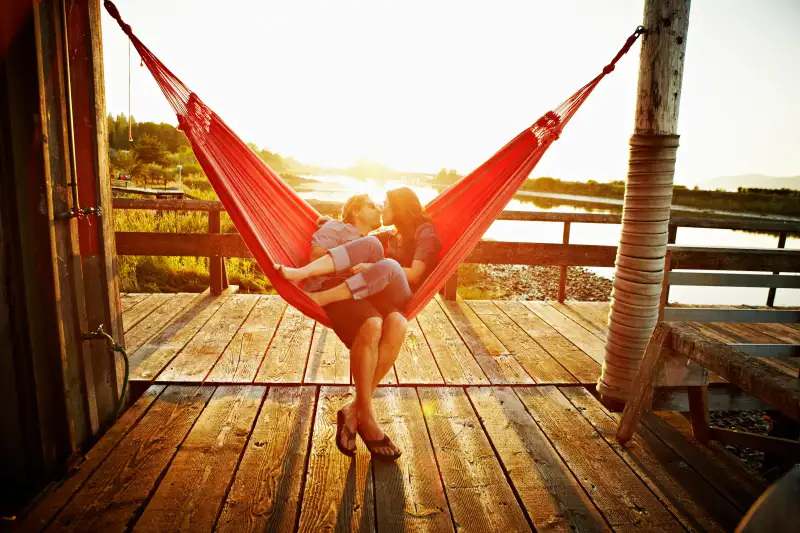 Thomas Barwick—Getty Images
Entrepreneurs can take a vacation whenever they want, right? After all, they are the boss. But reality is often far different. Sebastien Dupéré, President & CEO of Dupray Inc. says he hasn't taken a vacation in a decade. "My business is my baby and I simply cannot stand to be away from it from more than a few days at a time. It's exceedingly difficult to unplug," he says.
On average, American workers reported using just 16 days of paid time off in 2014, the lowest level in nearly 40 years, according to Project Time Off, a coalition dedicated to encouraging Americans to take vacations. Those who are self-employed may be even worse at getting away. In 2014, OnDeck found that just 57% of small business owners surveyed said they planned to take a vacation that year, and just over a quarter of those (26%) were only going to take a few days.
For many entrepreneurs, the "time is money" mantra figures into their mental calculations of how much a vacation will really cost them. "I lose money when I'm not working," says Donna Lubrano, a consultant and adjunct faculty at Northeastern University. "I'm a solopreneur; there is no staff to keep things going while I'm away. (If) I don't work, no money is generated and no new business is generated, either." She compensates by taking a day or two here or there when she can.
Jennifer Bright Reich, co-author of "The Mommy MD Guide to Losing Weight and Feeling Great," has been self-employed for over a decade and says she's always taken family vacations (often to Disney World) with her sons, now 9 and 10 years old. But she brings her laptop and tries to get at least some work done. It hasn't been easy. "I tried to minimize work, but it was always stressful," she says. "So often it felt a project would implode while we were on vacation, and I felt torn between my work and my family."
Getting away from your normal routine can be essential to enhancing creativity and problem-solving. In addition, Project Time Off has compiled research that demonstrates numerous benefits associated with taking time off. Among them: less risk of cardiovascular disease and heart attacks, and decreased risk of depression and stress.
Yet turning that knowledge into action can be tough.
Bob Sullivan is an independent journalist and author of the book, "Getting Unstuck: Breaking Free From The Plateau Effect." He's written about the importance of taking vacations, but admits he has struggled with it himself. Last summer, for example, he says he worked "ahead" for a month so he "could get an honest 2-3 week break and leave town. Then, on my road trip, an amazing opportunity came about that would basically pay for my vacation with only a day or two of work. How could I say no to that?" Like many who are self-employed, it's hard to resist the siren's call of work and the income it can produce. "I know, it's a first-world problem," he says. "But it's very, very hard to say no to money when there's no guarantee of money coming in the future."
How to Get Away
Perhaps a two-week trip to the Caribbean or Europe isn't feasible given your commitments to your business. That doesn't mean you have to forgo a vacation all together. Here are a few option to consider:
Try Workcations. If all else fails, try Dupéré's approach. He calls it a "workcation" and describes it as "working remotely at a place significantly nicer than the office." For example, members of his team were recently on a workcation in China. After a three-day trade show in China, he and members of his team stayed an extra week to work from China. "A workcation is the type of thing where we can get as much of a vacation vibe that we can get without disconnecting from our business," he says. A bonus: Travel expenses for a workcation may be tax deductible; check with your tax advisor.
Cash in Your Rewards. If you're putting everything into your business, you may not have the funds to foot the bill for a getaway. If you have a business credit card with rewards, however, you may be able to use the points or cash you've earned to pay for airfare, lodging or other expenses, making your vacation free, or at least very cheap. Reich is a Disney Visa cardholder, for example, which she says earns her "about $1,000 a year" worth of points that helps defray the costs of her visits to the Magic Kingdom.
Relax. Even if you only take a short break, try to disconnect completely. "When was the last time you really allowed yourself to rest?" writes Nav CEO Levi King in an essay, Work, Rest, Play. "I don't mean slump in bed staring dull-eyed at your Facebook feed—I mean rest, in the full-on sense of a cat curled up in a sunlit window." Any new parent can tell you that one good night of sleep can feel miraculous, and make you a better parent. The same thing is true of your relationship to your "other" baby—your business. With ample rest, you'll both be healthier.
Case in point: When Reich's mother passed away unexpectedly a few months ago, she took a solo trek to Disney. She brought work along, but kept it to a minimum. "I totally let myself off the hook!" she says. "I kept up with email. I did read some. But otherwise I maximized the vacation for what it really was for: relaxing, rejuvenating, reflecting and remembering my mom. And I came back a better, more focused person, better able to work and cope."
Gerri Detweiler is head of market education for Nav, which provides small business owners with free business and personal credit scores, and helps them create financially healthy companies. She is the coauthor of "Finance Your Own Business:Get on the Financing Fast Track" with attorney Garrett Sutton.