Target's Black Friday Sale Is Live Now. Here's What to Know About This Year's Best Deals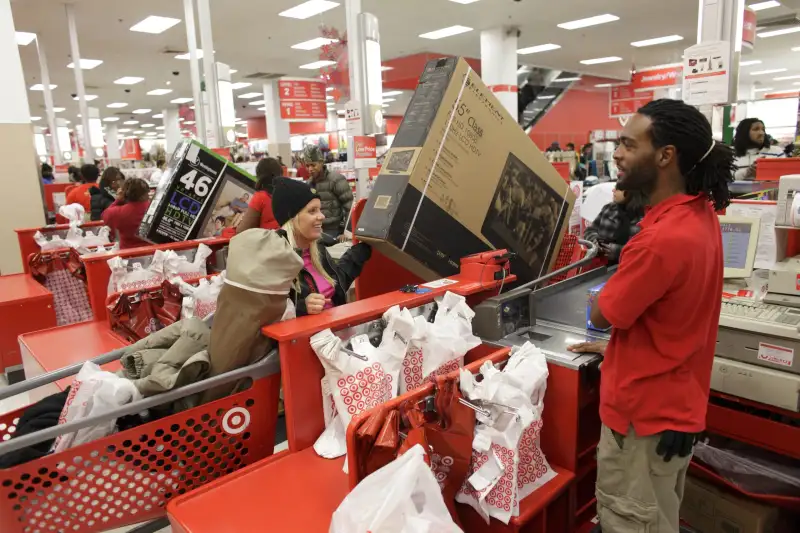 What are the best Black Friday deals at Target this year? Well, the giant Target Black Friday 2019 ad is here, and from the looks of it, shoppers can score discounts that are just as good as — if not even better than — the great Black Friday deals Target had last year.
When does Black Friday start at Target this year? The schedule is the same as 2018, when Target's Black Friday store hours began at 5 p.m. (local time) on Thanksgiving, in most of the country. Stores close from 1 a.m. Friday and reopen again at 7 a.m.
As for online Black Friday deals at Target, most items go on sale on Thanksgiving (Thursday, November 28), though some "doorbuster" deals may be available for in-store purchase only — and several of the great savings below are available right now, so click through and you might find that you don't even have to wait until Black Friday for a great deal. As of Wednesday, November 27, many items were available with Black Friday pricing for Target RedCard holders.
(By the way, we also have guides for the best Black Friday deals at Walmart and Amazon you'll want to check out.)
Here are the deals shoppers can look forward to at Target. If we find out about any late-breaking deals, we'll update this post with all sort of details on Target's best Black Friday deals.
UPDATE: On Black Friday, Target launched one of our favorite online deals. When you spend $50 or more at Target on Friday, November 29, you'll get a coupon good for an extra 20% off on a purchase made between December 3 to December 14. The promotion is a super easy way to save at Target, and it's just the kind of simple, across-the-board discount we love.
Target Black Friday TV Deals
TVs are obviously a huge category, and Target's Black Friday TV deals this year run the gamut from basic sets to high-tech TVs with all the bells and whistles. For Black Friday 2019, Target TV deals include these great buys — some of which are live now! — and look out for discounts on soundbars and home audio equipment, as well.
LG 60: $429.99 (on sale for $499.99 right now)
Samsung 55: $329.99 (regular price $529.99)
Samsung 50: $349.99 (regular price $499.99)
Samsung 43: $229.99 (regular price $379.99)
Target Black Friday Electronics Deals
This year at Target, Black Friday iPad deals include a major $80 discount on one of the most popular models. There are also lots of other great deals on wearables and smart speakers. As in previous years, Target Black Friday laptop deals offer great savings on machines for gaming, work or both. Many of the sale prices are live now, before Thanksgiving and Black Friday arrive.
Amazon Fire HD 7 tablet for $29.99 (regular price $49.99)
HP 11.6 $99.99 (regular price $189.99)
Target Black Friday Toy Deals
We're still waiting to see which toys will shake out as this season's "must have" for kids, but we can tell without a doubt that video games and consoles will be hot again. Check out these Target Black Friday toy deals on gaming, licensed character toys, stuffed toys and more.
Target Black Friday Home Deals
Target really brings it home (no pun intended) when it comes to small appliances and housewares, so without further ado, here are the best Black Friday deals for your kitchen, floors and more.
We've included affiliate links into this article. Click here to learn what those are.