Amazon Has an Amazing Black Friday Deal on the Cult Favorite Instant Pot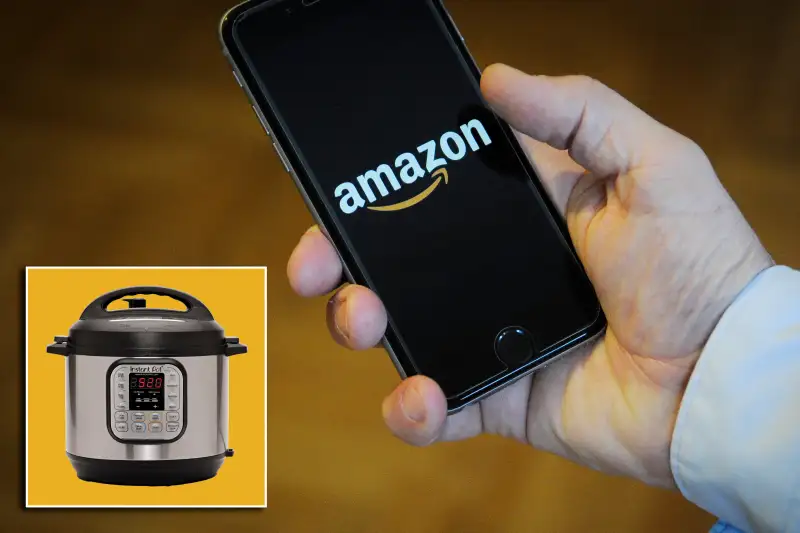 NurPhoto—Getty Images; (Instant Pot) courtesy of Instant Pot
Several brick-and-mortar retailers have rolled out plenty of sweet Black Friday doorbuster deals on the popular Instant Pot pressure cooker: The Instant Pot DUO60 six-quart cookers is available for around $80, and Walmart has a smaller model on sale in-store for only $49.
If you haven't snatched up one of these Black Friday deals, don't worry. Amazon has a one-day deal on Instant Pots that blows those out of the water, especially if you cook for a crowd.
Amazon's Black Friday Instant Pot Deals
Cut to the chase: This is the best Instant Pot Black Friday deal we've seen for this high-tech beloved foodie gadget. Today only, you can get the eight-quart Instant Pot DUO80 multi-cooker for more than 35% off the list price. On Black Friday 2017, Amazon's Instant Pot sale will offer this model for $81.99, down from the regular price of $129.99.
As Instant Pot deals go, this is amazing. Amazon has run sales on the Instant Pot DUO80 before; on Amazon Prime Day this July, it sold this cooker for just $90, or $40 off the list price. But even that major sale wasn't as good as today's Black Friday special.
But you've got to move fast: The best Instant Pot deal on the DUO80 might be over in, well, an instant.
More Deals on Instant Pot Accessories
Along with this Instant pot Amazon deal, Amazon.com also has some great discounts on accessories, with up to 25% off this Black Friday and through the weekend. You can save money on things like sealing rings for the DUO60 and DUO80 models, glass lids that let you keep an eye on your meal, an extra inner pot so you can start your next dish even if there are still leftovers in the first one, and lots of other handy extras for all Instant Pot sizes.
Some of these accessories will really help you get the most bang out of your buck by letting you do even more things with your Instant Pot, like baking. This silicone cake pan is on sale right now, as is this loaf pan.
Many Instant Pot-focused cookbooks are available too, to help you get the hang of your new kitchen BFF. Money readers love Instant Pot Obsession, which earns five stars from more than half of the people reviewing it on Amazon.
We've included affiliate links into this article. Click here to learn what those are.