Black Friday Has Amazing Deals on Instant Pots. Here Are the Best Sales — and When They Go Live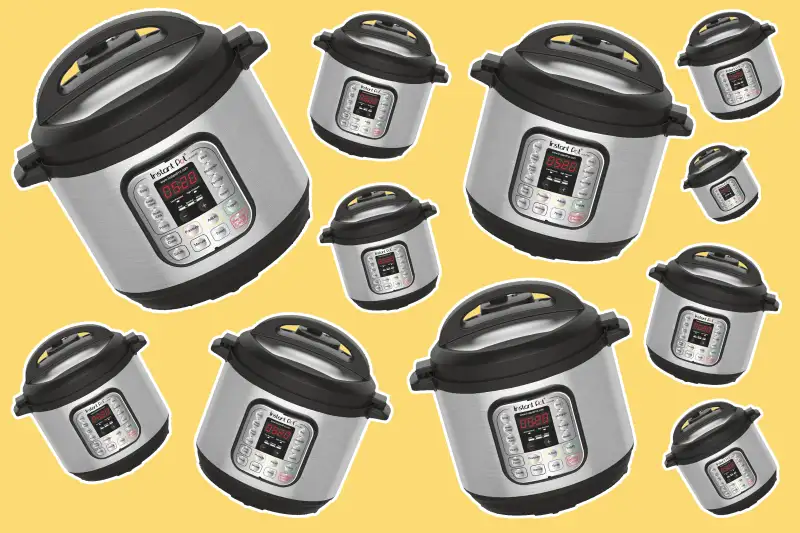 Each product we feature has been independently selected and reviewed by our editorial team. If you make a purchase using the links included, we may earn commission.
It wouldn't be Black Friday without lots of deals on everyone's favorite kitchen appliance, the Instant Pot.
Therefore, foodies and the people buying presents for them, rejoice! This year, instead of all the retailers out there offering one model at the same price in lockstep, you have a bevy of Instant Pot models, sizes, and price points to choose from — and you should jump on these deals before they sell out.
Need help deciphering which Instant Pot is the best for you? Brush up with our explainer here.
Retailers are rolling out Black Friday deals below at different times this week: Walmart's Instant Pot deal goes live at 10 p.m. on Wednesday, November 21, while other stores launch their best Instant Pot sales on Thanksgiving or Black Friday itself. In most cases, these Instant Pot deals are available for online shoppers, so there's no need to battle the crowds on Thanksgiving or Black Friday. Check out each store's Black Friday ad for more details.
Best Instant Pot Deals at Amazon
The annual Amazon Instant Pot Black Friday deals are always a surprise, and this year, Amazon announced that it is offering an amazing Instant Pot deal: The eight-quart DUO80 is just $69.99. This seven-in-one multicooker is a serious kitchen workhorse; the DUO80 has been a top seller on Amazon for Black Friday and Amazon Prime Day in the past. What's more, you can also get the three-quart Duo Mini for just $59.99 ($20 off). And if you need to get a gift for a foodie who's always got the most cutting-edge gadgets out there, you can surprise them with the brand-new Instant Pot Smart WiFi, which is for sale for $149.95.
Kohl's Instant Pot Deals
Kohl's Black Friday Instant Pot deal is a twofer: You can also get $15 in Kohl's cash you can use between Nov. 24 and Dec. 5 when you buy the six-quart DUO60 model on sale for $69.99.
Macy's
Macy's also has the popular DUO60 Instant Pot on sale for Black Friday at a price of $69.99.
Target
Target is featuring the DUO line this Black Friday too, with a big discount off the (usually $99.95) DUO60; you can pick up this six-quart Instant Pot for just $69.95 and you get a $10 Target gift card free with purchase.
Walmart
Head over to Walmart for a great deal on the Instant Pot LUX80. This eight-quart six-in-one cooker is just $59, a huge discount off the regular price of $99.