10 No-Brainer Ways to Save Even More at Target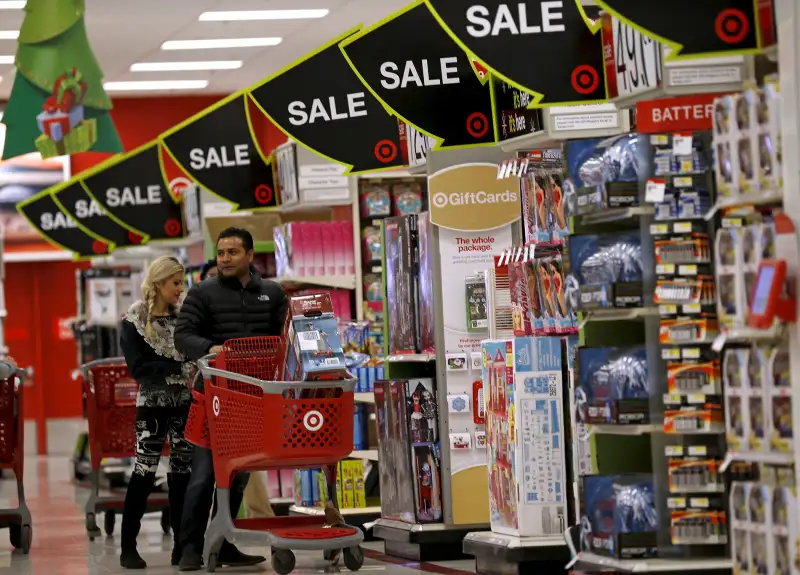 Target is pulling out all the stops this holiday season, with special promotions and discounts galore. But you can save even more at the big-box store if you know the tricks. Here are 10 easy ways to stretch your Target dollar big-time.
Download the Cartwheel app. You can snag discounts up to 30% or more on a wide range of products, including clothes, food, cosmetics, cleaning supplies, toys, and electronics. Or scan products in the store to check for special deals. To redeem Cartwheel deals, simply click on the offers in the app and then show the cashier the unique bar code on your smart phone at checkout. For really big savings, try deal-stacking like a coupon pro by combining manufacturer coupons with Cartwheel discounts.
Sign up for subscriptions. Everyday items like toilet paper and Cheerios can run out fast, especially if you've got kids at home. You can use Target's subscription service to stay fully stocked with everyday essentials by scheduling regular deliveries. Just shop Target's site, pick the items you want delivered regularly, and set a delivery schedule based on your needs. You get 5% off plus free shipping on every order, even on returns.
Surf before you shop. At Coupons.Target.com you can browse, search, and print coupons for your next shopping trip. View the weekly ads on the site, or get them on your smart phone or tablet by using Target's app or circular apps like Retale, Flipp, and Shopular.
Apply for the Target credit card. You get 5% off everything you buy, plus free shipping and an extra 30 days for returns. Of course, as with all store cards, it doesn't pay to rack up a balance and shell out big bucks for interest. But if you can pay off your bill every month, you'll reap store savings.
Sign up for email. You'll get notified about special deals.
Choose in-store pickup. Select this option when shopping online and you'll get free shipping. Plus, you'll save the time and hassle of pushing a cart through the aisles and cooling your heels at checkout.
Watch social media for sales. You can follow Target on Facebook and @TargetDeals on Twitter. During the Black Friday rush, Target advertised lots of Cartwheel deals on Twitter, reminding you to check the app. Also, social media channels are a great way to get quick customer service.
Check out fan sites. Sites like AllThingsTarget.com and TotallyTarget.com will keep you up to date. Allthingstarget.com will even clue you in about opportunities to stack manufacturer and store coupons for huge savings.
Buy store brands. Consumer Reports tests store brands along with big-name brands, and over the years many Target products have scored well, including the retailer's Up & Up sunscreen, for example. So they're worth a try and can save you big. Still not convinced? If you buy a Target brand and don't like it, you can return it for a full refund, according to the store's return policy.
Visit the pharmacy. A recent scan by Consumer Reports showed that Target's prices on prescription drugs were significantly lower than those at drugstore chains and supermarkets. So if you think you're paying too much for your drugs, do some price comparison.
Read next: 10 No-Brainer Ways to Save Even More at Walmart
Lisa Lee Freeman is a shopping and consumer savings expert who loves to help shoppers score the best deals. She is a frequent TV commentator on consumer issues and was the founder and editor in chief of Consumer Reports' ShopSmart magazine.