10 No-Brainer Ways to Save Even More at Walmart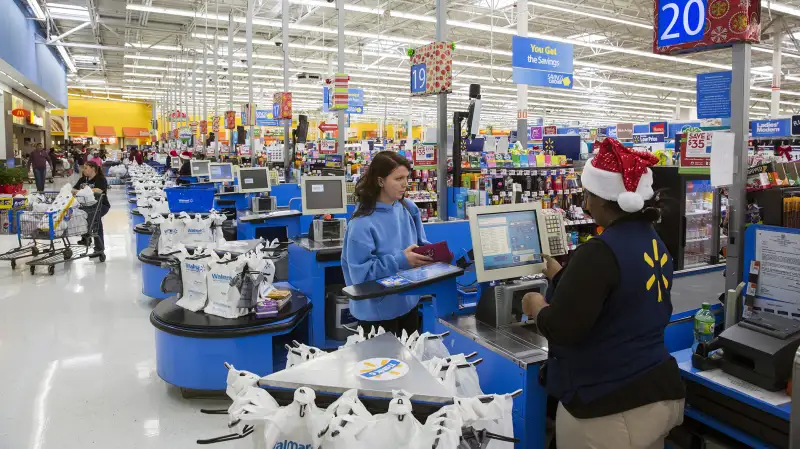 Lucas Jackson—Reuters/Newscom
Love it or hate it, Walmart is tough to beat when it comes to low prices. But odds are you could be saving even more. Here are 10 insider tricks to use in stores and at Walmart.com—try just one, and you can save a bundle this holiday shopping season and all year long.
Before You Shop
1. Download the app—pronto. Walmart just announced that most Black Friday specials will be posted online as well as in stores, so you don't have to risk getting trampled to snag a doorbuster deal. The app lets you scan weekly circulars and check whether an item is in stock at your local store or if it ships free. Then there's the Savings Catcher, which can net you a bundle. (More on that later.) New this year: a "wish list" feature that you can share with family and friends so you get what you really want this holiday season.
2. Take advantage of price matching. Here's how: Make a shopping list before you head out to the store, then scan competitors' prices online and in weekly ads (sales circular apps like Retale and Flipp make it fast and easy). If you find better prices at other stores, show the cashier at checkout and Walmart will match the price. (Note: Be sure to read the fine print. For example, there will be no price matching on Black Friday weekend.)
While You Shop
3. Unmask hidden deals. Right now, Walmart's site features loads of pre-Black Friday specials, but you can find great deals every day of the year in every department under the "Daily Savings Center" tab. The catch: Some specials require you to put the item in your cart to see the sale price—but it's worth the hassle. I found unbeatable prices on masked deals for a Keurig coffeemaker and an LCD TV.
4. Scan the clearance items. Don't forget to visit the clearance section for huge markdowns on furniture, electronics, clothing, and more. It's a little hard to find though—the easiest way to get there is to type "clearance" in the search bar, which also lets you choose clearance items by category.
5. Clip coupons. Click on "My Local Store" and scroll down for coupons. You can clip and print them, or email them to a mobile device.
6. Watch social media. Follow Walmart on Facebook and Twitter and sign up for the retailer's email newsletter. Among the product plugs and other blah-blah, you'll find some juicy deals and giveaways, like the recent special on Justin Bieber's new album, which included two bonus tracks and exclusive photos.
7. Apply for the Walmart credit card. The day you sign up you get $35 off when you spend $75. Plus, you get 5% back for every $500 you spend, and 5¢ off every gallon of gas at participating gas stations. (Note: If you're planning to carry a balance, a store card may not be the wisest choice.)
After You Shop
8. Get free shipping on everything. If you shop online and don't meet the $50 minimum for free shipping, select store pickup. Simply fill up your cart online, then go the store's pickup desk and retrieve your order—no fighting crowds or dragging your cart through endless, crowded aisles.
9. Automate savings. Use the app's Savings Catcher feature to scan your receipt, and it will automatically check competitor prices. If it finds lower prices, the store will refund you the difference on a gift card.
10. Ask for price adjustments. Don't you hate it when you buy something and the price goes down a week later? Well there's something you can do about it. If the price of an item you buy drops within the specified return period, Walmart will credit you for the difference. (Note: As with price matching, there will be no adjustments between Thanksgiving and Cyber Monday.)
Lisa Lee Freeman is a shopping and consumer savings expert who loves to help shoppers score the best deals. She is a frequent TV commentator on consumer issues and was the founder and editor in chief of Consumer Reports' ShopSmart magazine.