Walmart Black Friday Sales Start at 12:01 AM on Thanksgiving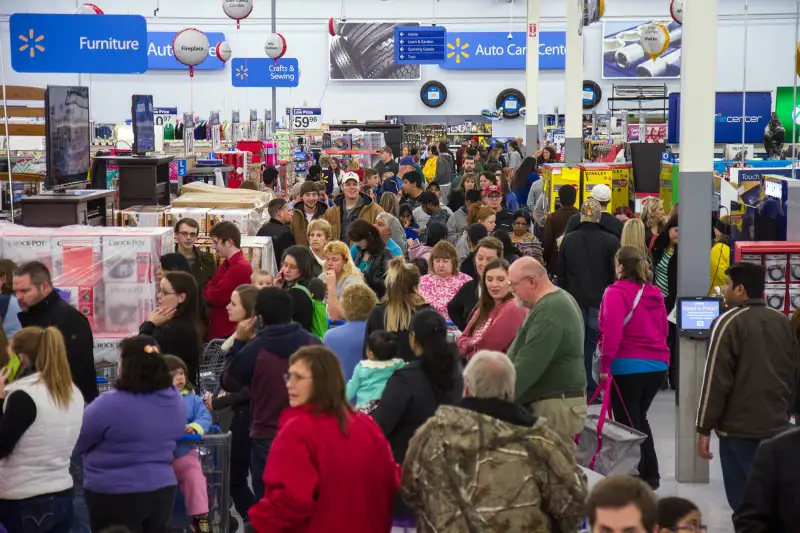 Gunnar Rathbun—Invision for Walmart/AP
Worried you won't be able to beat the crowds to get your hands on a new television or Fitbit this Holiday season? Never fear. Walmart is launching Black Friday sales online at 12:01 a.m. PT on Thanksgiving, and you can shop for nearly all of the "doorbuster" deals from the comfort of your own home.
The retail giant is "refreshing its approach to Black Friday" by starting sales online at 12:01 a.m. PT on Thanksgiving. Physical stores will wait until 6 p.m. on Thanksgiving for Black Friday sales to take effect. In order to simplify the Black Friday experience in-store (and help manage the madness for employees and fellow customers alike), Walmart is also banishing the staggered doorbusters it used to offer throughout the day, according to USA TODAY. Instead, special sales will be available both online and in-store at the same time.
Another big part of Walmart's strategy is sales through its mobile app, through which shoppers can purchase products directly from ads in the Black Friday circular and view store maps that designate where special sales are located.
According to its press site, Walmart will stock its most popular items "deeper" this year, including more than 1 million televisions. It is also bringing back the one-hour guarantee, which stipulates that customers in certain parts of the store between 6 p.m. and 7 p.m. are guaranteed special prices on five select products, including an iPad Air 2 and Beats headphones. If the customers don't receive the product in-store that day, they will be able to pick it up for the discounted price before Christmas.
Not interested in cutting Thanksgiving short for a cheap pair of PJs? You can take solace in the fact that we may have reached Peak "Black Thursday." The trend of stores opening earlier and earlier on Thanksgiving every year has plateaued, as most retailers are sticking with the same Turkey Day hours set a year ago. What's more, retailers are rolling out deals sooner and making them available for longer periods of time, reducing the need to shop on any single day.