Walmart Says Every Day Starting Now Will Be Like Cyber Monday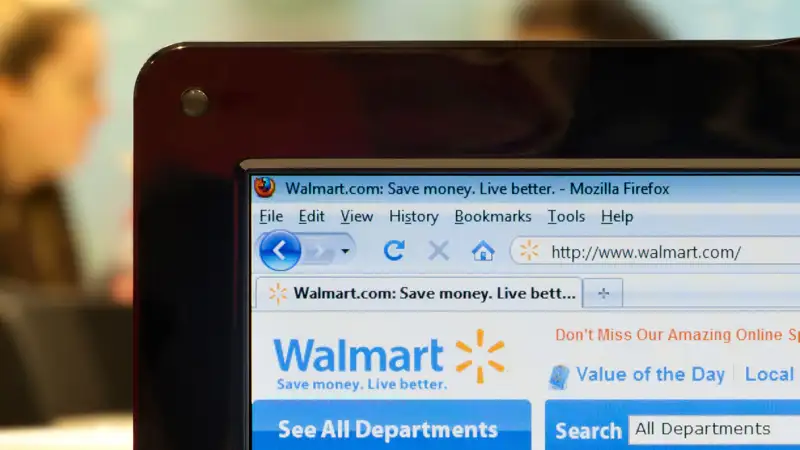 In past years, "Christmas creep" led to Santa Claus displays appearing in store aisles right after Labor Day, and the occasional "early Black Friday sale" popping up for a brief day or two here and there before Thanksgiving.
Increasingly, though, major retailers are ushering in Black Friday-type sales in early November, and they're trying to maintain the intense, promotion-heavy atmosphere steady all the way to Thanksgiving, Black Friday, and beyond.
Starting Friday, November 6, Walmart is promising "ten brand new online specials every single day for the rest of the holiday shopping season" in its Daily Savings Center. The "Cyber Monday-like prices" introduced on Friday include a 24-inch RCA HDTV for $99 (normally $180), a Star Wars lightsaber clock for $19 (normally $32), and a ride-on battery-powered Mercedes kids car for $94 (normally $200).
Walmart is hardly alone in deciding to more or less expand Black Friday and Cyber Monday to all of November. Amazon launched Countdown to Black Friday Week deals starting on November 1, featuring a new series of discounts and promotions daily, and Best Buy in hosting a "pre-Black Friday" sale this weekend in stores and online, with special deals on iPads, iPhones, TVs, game consoles, and more.
Are these deals as good as what shoppers will see on the actual Black Friday or Cyber Monday—or Thanksgiving, since many stores will be open? It's hard to say for sure. Many of the extra-early season promotions appear to be pretty outstanding, and may prove to be the best prices of the season.
Understandably, retailers want to get a larger piece of consumers' holiday shopping budgets every year, and they want to grab those holiday shopping dollars earlier and earlier every year—if for no other reason than they are trying to beat the competition to the punch. But this push comes at a price. As the Consumerist noted, as Black Friday evolves into "Black November," the sales on any given day—most obviously, Black Friday itself—become less important, and easier for shoppers to ignore.
Black Friday sales have been underwhelming lately, and surely part of the reason that the day is seen as less meaningful to retailers is that shoppers are being pulled in so many different directions—with big sales online, on Thanksgiving, and weeks before Black Friday.
To paraphrase the famous Syndrome quote from "The Incredibles," when every day is special, then none is.
Read Next:
Why Walmart's Plunging Stock Price Is a Good Sign for Walmart Shoppers

Why Christmas Creep Turns Holiday Shoppers into Grinches