Target's Stock Is at an 'All-Time High.' Here's How the Store Is Beating the Retail Apocalypse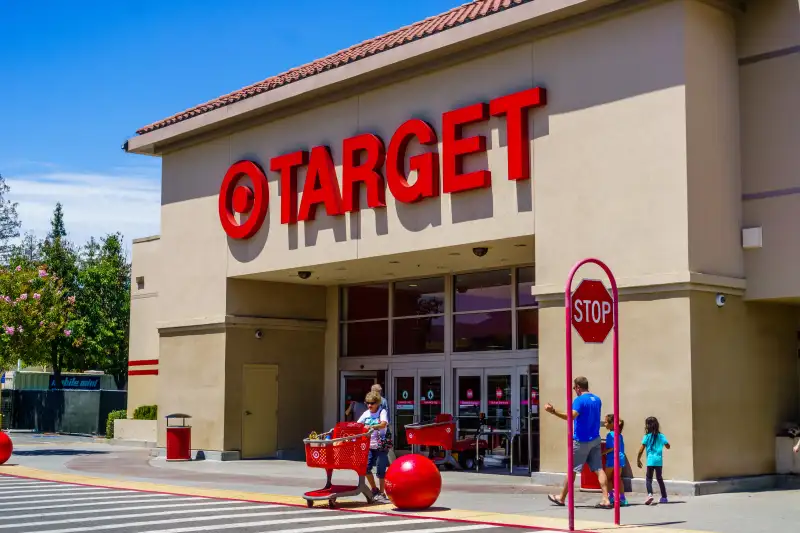 Sundry Photography—Shutterstock / Sundry Photography
It has been a rough couple of years for physical retail. Perhaps you've noticed. As Amazon and other e-commerce services have changed the way Americans buy clothing and other consumer goods, big box stores such as Best Buy and The Gap were struggling to stay open. But Target decided it wasn't going to go down without a fight.
The retail giant got a lot of skeptical looks when CEO Brian Cornell announced in 2017 that it was going to double down on physical retail by investing $7 billion to revamp old stores and open new locations. But as Inc. points out, two years later Target's stock is at "an-all time high" and its first quarter results "beat analysts' expectations." So how'd Target turn it around? Inc. broke it down into three main initiatives that other retailers might be wise to emulate.
Create a space people want to be in.
It's a very common complaint amongst economists and forward-thinking CEOs that short-term thinking is bad for businesses, and that by focusing so much on growing quarter to quarter, companies often sacrifice opportunities that could help a business thrive long-term. Cornell rejected the impetus to drive profits quickly, and instead invested in making it so that customers would want to shop at Target. A number of Target stores had seen better days, but Cornell committed to remodeling them for a more pleasant consumer experience, which included adding new lights, fresh floors, and rethinking the grocery area, one of the main drivers of business. The payoff is big: Sales typically grow 2 to 4% once the remodeling is complete.
Go "mini" to go big.
After making the existing stores nicer, Target then opened more than a hundred "mini" locations in urban areas like New York and on college campuses such as the University of North Carolina at Chapel Hill. These locations are typically one-third the size of a regular store but "are twice as productive," according to CNBC.
Get more feet into stores.
Cornell knew Target couldn't compete directly with Amazon when it came to online retail. So it worked with what it had, introducing "ship-to-store," wherein customers can pick up an item they find online in a store later that day…and maybe pick up a few other items while they are there.
Remember what worked in the past.
After years of neglect, Target also reinvigorated its private label brands, which offered customers stylish clothing at affordable prices. In the past few years, Target has launched 20 different private-label lines for goods such as kids clothing, furniture and electronics, seamlessly moving to fill in the gaps left by the shuttering of chains such as Toys "R" Us and the Sports Authority.
The only question left is, what will they do next?