Why Tesla's Planned Stock Split Is a 'Good Thing for the Retail Investor'
Money is not a client of any investment adviser featured on this page. The information provided on this page is for educational purposes only and is not intended as investment advice. Money does not offer advisory services.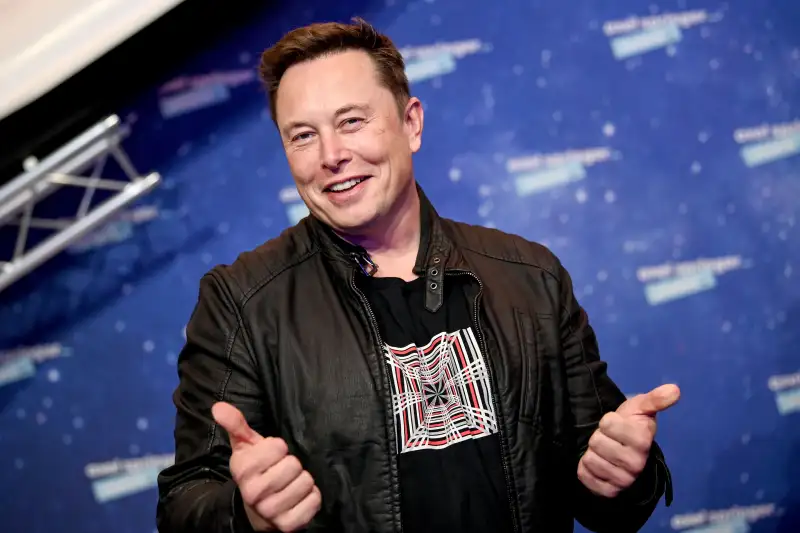 Tesla may soon be the latest major tech company to split its stock.
On Monday, the company announced plans to request stockholder approval for an increase in its number of shares at Tesla's upcoming annual meeting, according to a filing with the Securities and Exchange Commission. Approval would enable the car maker to split its stock, the filing says.
Shares of Tesla, which also announced the plan for a stock split via Twitter, jumped more than 7% Monday morning following the announcement.
The company did not indicate what the ratio would be for the stock split, or when the split would take place.
"You're probably looking out a little while" about the timing of the split given that Tesla has yet to set a date for its annual meeting, says Howard Silverblatt, senior index analyst at S&P Dow Jones Indices. (Last year's meeting was in October.)
Tesla split its stock 5-for-1 in 2020, around the same time Apple also split its stock. Amazon and Google's parent company Alphabet recently announced approvals for stock splits.
What would a stock split mean for Tesla?
A stock split does not affect the value of the stock that investors hold.
But it does mean that a single share of a company becomes more affordable. Tesla's stock price currently sits around $1,000 per share. A 2-for-1 stock split would bring the price of a single share down to around $500, while 5-for-1 split would bring the price close to $200.
"A stock split for a company with a stock price per share this high is always a good thing for the retail investor," says Seth Goldstein, a senior equity analyst for Morningstar. "With Tesla trading near $1,000 a share... that's a little difficult for all retail investors to get in and buy a share."
A stock split will encourage more retail investors to consider Tesla, he adds.
Tesla's stock price took off immediately after its stock split in 2020.
Why are Google and Amazon doing stock splits?
In 2020, Apple enacted a 4-for-1 split, and earlier this year, Amazon and Google got approvals for massive 20-for-1 splits.
"Boards are now concerned about the stock price," Silverblatt says. "It's definitely a turnaround and not the way things were going. Decades ago they cared, then they didn't."
Investors can now buy fractional shares via trading apps like Robinhood and more traditional brokerage firms like Charles Schwab and Fidelity. That means you can own a few dollars worth of Tesla stock instead of having to buy a full share for near $1,000.
Even so, companies now want to make their stocks more affordable and attractive to retail investors, Silverblatt says.
Stock splits have also been seen as ways for companies to potentially gain entrance to the Dow Jones Industrial Average, a price-weighted index that could be overwhelmed if these major tech companies were added at their pre-split prices.
Is Tesla stock a good buy?
Goldstein says that Tesla stock is overvalued and not necessarily a good buy right now. His current fair value estimate is $700 per share for Tesla.
While there is a lot of enthusiasm over Tesla CEO Elon Musk opening a new plant in Berlin, Germany, Goldstein says he already factored that opening in when determining his value estimate and his 2022 delivery forecast, which is a little over 1.5 million vehicles in the year.
"Longer term, I still think Tesla will see slowing growth as more electric vehicles come out and are sold to consumers, and the other traditional automakers' EV technology slightly catches up to Tesla," Goldstein says. (EV stands for electric vehicles.)
Tesla did not immediately respond to Money's request for comment.
In short: If and when Tesla does split its stock, the split on its own doesn't mean you should immediately run out and buy shares.
More from Money:
Amazon Approved a 20-for-1 Stock Split. Does That Mean It's a Good Time to Buy?
7 Best Online Stock Trading Platforms of 2022
Rates are subject to change. All information provided here is accurate as of the publish date.