The 401(k) Term That Confuses People the Most — and What It Really Means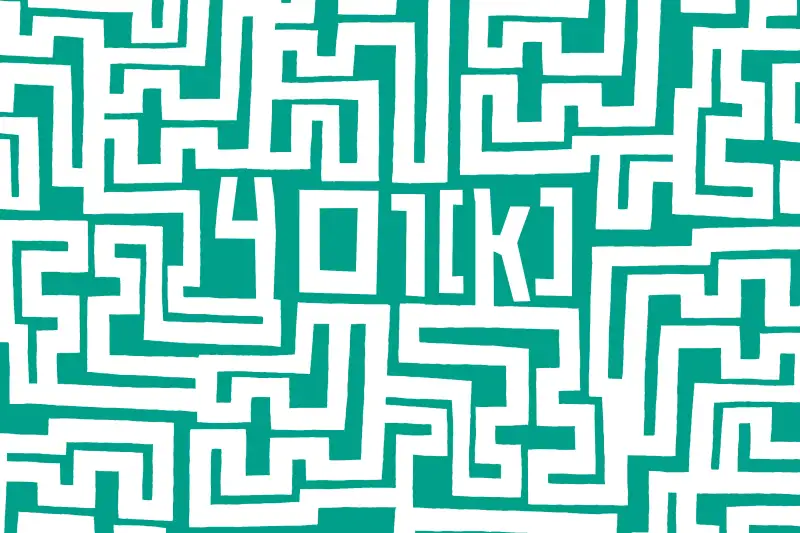 Illustration by Sarina Finkelstein for Money; iStock—Getty Images (1)
If you read a 401(k) brochure or attend an investment seminar, you might encounter a sentence like this: "Funds in your defined contribution plan feature a glide path that helps mitigate longevity risk in retirement."
Say what?
Too often, retirement plan providers rely on jargon to communicate important terms about workers' 401(K) options, according to a recent survey by Invesco, a firm that manages $96 billion of retirement account assets. In plain English, the sentence above means, "Funds in your 401(k) plan feature a risk-reduction path that helps ensure that your money lasts throughout retirement."
The disconnect between what 401(k) plans say and what participants hear has real-world implications. In general, Americans are seriously underprepared for retirement. The average 401(k) balance is $95,600, according to Fidelity, hardly enough to support a decades-long retirement. (And that's among workers fortunate enough to have access to a workplace retirement account; those who don't are much less likely to save on their own.)
And you're more likely to disengage and give up when your 401(k) plan materials make no sense.
"We find when people feel positive and confident, they are more likely to pay attention and make good decisions," says Greg Jenkins, head of institutional defined contribution, Invesco.
The most confusing term of all was "glide path," the survey found. Commonly used by financial industry professionals, the term resonated with just 4% of the more than 800 participants, a representative slice of all ages and income levels surveyed in partnership with Maslansky + Partners. "Glide path" refers to the changing asset allocation of a target-date fund over time.
Target-date funds are mutual funds that are pegged to a certain retirement year. So if you're planning to retire 20 years from now, the money in your 401(k) might be invested in a 2039 target-date fund. Assets are managed for you, with the fund company adjusting the mix of stocks and bonds over time.
One reason participants responded negatively to "glide path" is because it evokes loss, Jenkins says. "The idea of a downward sloping graph doesn't sit well with most people," he says.
Instead of using "glide path" to refer to this changing allocation, participants preferred the term "risk-reduction path." Target date funds reduce your investment risk by increasing your bond allocation over time, thus becoming increasingly more conservative as you approach retirement. You leave yourself vulnerable to a stock market crash if all your money is in stocks as you approach retirement (but if you're not near retirement, you have plenty of time for your money to recover from a market downturn).
In addition to preferring certain terms over others, retirement savers responded better to positive phrasing than negative phrasing, the survey found. For example, they liked hearing that target-date funds become "more conservative over time," over "less aggressive over time," since "more" is perceived as more positive than "less." They also preferred a description of the company 401(k) match as "free money," versus the warning that you'd be "leaving money on the table" if you don't take advantage of the match.
"We have a retirement savings problem in this country, and we need people to pay attention, make the right decisions, and engage," Jenkins says. "Using the right language will help get us there."