A Comprehensive Guide to Medicare Plans, Costs, Eligibility and Open Enrollment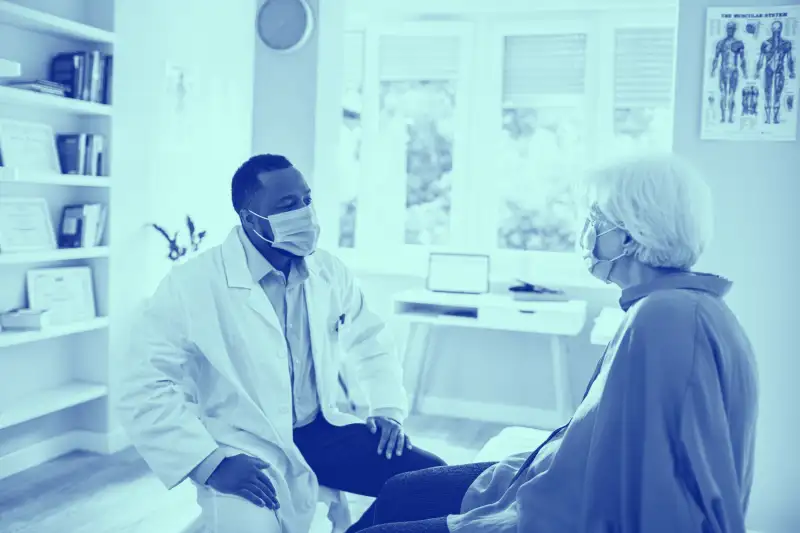 Medicare is the country's health insurance program for Americans 65 and over. Administered by the Centers for Medicare & Medicaid Services, this federal program covers some 64 million people. It's not to be confused with Medicaid, the medical coverage program for low-income Americans that's run by the states.
Medicare encompasses an alphabet soup of different parts and plans, and it's good to familiarize yourself with them before you enroll. Not only can this help you budget for the costs involved, but it can also help you avoid lifetime late penalties if you miss key enrollment deadlines.
A good rule of thumb is that Medicare will cover about 80% of your medical costs — to pay for the rest, you'll need to dig into your pocket or buy a separate supplement plan. And Medicare doesn't cover any long-term care costs, outside of short, rehabilitative stays. (Medicaid steps in to pay for nursing homes and other long-term care for people who meet strict income and asset criteria).
Ads by Money. We may be compensated if you click this ad.
Ad
Are you looking to fill up the "gaps" in your original Medicare Plan coverage?
Select your state and protect yourself against a huge bill for health costs with Medicare Supplement Insurance.
Start Now
"It's good coverage, but it's not complete coverage," says Andrew Shea, senior vice president at eHealthMedicare.com, an online broker. "It was created decades ago when health care was different."
What Is Medicare & How Do I Enroll?
Original Medicare is made up of Parts A and B. Part A covers inpatient hospitalizations, and Part B covers outpatient services like doctors appointments, as well as durable medical equipment and some preventive services.
Your Medicare enrollment window starts three months before your 65th birthday, includes the month you turn age 65, and ends three months after that birthday. If you're already receiving Social Security benefits at age 65, in most cases you will be automatically enrolled into Part A and Part B. If you aren't taking Social Security, you need to enroll in both and can do that online through the Social Security website. (In addition to older adults, Medicare also covers younger adults with certain disabilities, and those enrollment rules are different.) Around the time of your enrollment, Medicare will send you a "Welcome to Medicare" packet along with your red, white, and blue Medicare card.
If you miss your initial sign up period, you might have to pay late penalties for life. Your monthly Part B premium may go up 10% for each 12-month period you could've had Part B, but didn't sign up. In most cases, you'll have to pay this penalty each time you pay your premiums, for as long as you have Part B.
An exception to this is if you are over 65 and have qualifying health insurance through your job. Make sure to talk to your employer's benefits administrator to make sure you understand how your job coverage interacts with Medicare. Generally speaking, if your employer has 20 or more employees, you may be able to delay Parts A and B, and in that case you don't need to act when you turn 65. If your employer has fewer than 20 employees, you should sign up for Parts A and B when you're first eligible; in this scenario, Medicare usually provides primary coverage and your work plan will provide secondary coverage.
How Much Does Medicare Cost?
Most people are eligible for free Part A hospital insurance since you or your spouse have worked and paid Medicare taxes long enough (the required period is roughly 10 years). If you haven't earned free A coverage — say you spent most of your career overseas — then you'll pay up to $458 each month for Part A in 2020.
While most recipients don't pay premiums for Part A, you will have to cover a deductible if you're hospitalized. In 2020, the deductible is $1,408 per benefit period.
The standard monthly Part B premium is $144.60 a month in 2020. If your income exceeds $87,000 for an individual or $174,000 for a married couple filing jointly, you'll pay more. The annual Part B deductible is $198.
If you receive Social Security benefits, your Part B premium will be automatically deducted from your monthly benefit. If you don't, you'll have to pay for Part B separately.
Medicare Advantage Plans
Medicare Advantage, also known as Part C, is another way of getting Medicare benefits. About a third of Medicare beneficiaries opt for Medicare Advantage instead of Original Medicare. This coverage is managed by private health insurers — Aetna, Humana, and UnitedHealthcare are among the carriers — that contract with the government to provide Parts A and B.
In addition to the basics, most Medicare Advantage plans include some coverage for services that Original Medicare doesn't pay for, such as dental, vision, hearing or fitness benefits, according to the Kaiser Family Foundation. Most Medicare Advantage plans also include prescription drug coverage. Those on Original Medicare must buy a stand-alone Part D drug plan to get coverage for their medications. (Keep in mind that Part D also involves late enrollment penalties.)
About half of Medicare Advantage enrollees pay no monthly premium for their plan (although you still pay a Part B premium while on it), according to the Kaiser Family Foundation. The average premium among enrollees paying premiums was $65 in 2019, the foundation found. You are also responsible for co-payments, co-insurance and deductibles under your plan.
Doctor access is an important consideration when you're deciding between Original Medicare and Medicare Advantage. About two-thirds of Medicare Advantage enrollees are in HMO plans, according to the Kaiser Family Foundation. That means you have a limited network of doctors and hospitals you can choose from to pay the lowest, in-network prices. By contrast, with Original Medicare you can visit any doctor or hospital in the country that takes Medicare.
Medicare Advantage plans cap your total health care spending at $6,700 a year for in-network coverage, whereas Original Medicare has no spending limit protections (although, if you buy a Medigap supplement plan, that will pay most of your uncovered costs in exchange for a monthly premium).
Medicare Supplement Plans
If you decide to enroll in Original Medicare, consider buying a Medigap supplement plan. These are plans offered by private insurers that are designed to work with Medicare and cover costs, such as copayments and deductibles, that the program doesn't cover. According to research by eHealth, the average Medigap monthly premium in 2019 was $152 a month.
Medigap supplement plans come in several different varieties named after letters of the alphabet: A, B, D, G, K, L, M and N (certain older plans, such as F and C, remain for existing beneficiaries but have been closed to new enrollees). Since they're regulated by the federal government, each variety's coverage is standard across most states and carriers. Some plans provide foreign emergency health care coverage when you travel outside the U.S.
The best time to buy a Medigap supplement plan is during your initial sign-up period around your 65th birthday. If you enroll then, you are guaranteed coverage regardless of your health status. If you wait until after this window to enroll, then you have to pass medical underwriting first. That means the insurer will ask you questions about your current and past health and medications, and outside of certain exemptions, the insurer can charge you more or even deny you coverage based on your history.
Ads by Money. We may be compensated if you click this ad.
Ad
Cover copayments, deductibles, and any other gap in your Medicare Plan coverage.
Medicare Supplement Insurance plans are designed to minimize out-of-pocket costs patients may experience to keep health care costs predictable and stable. Click below to get a free quote.
Get a Free Quote
What Is Medicare Open Enrollment Period?
Medicare's open enrollment period runs every year between Oct. 15 and Dec. 7. During this time, beneficiaries can pick a new Medicare Part D drug plan, a new Medicare Advantage plan, or switch from Original Medicare into a Medicare Advantage plan or vice versa. (Other enrollment periods happen throughout the year for certain beneficiaries.)
It pays to shop around, even if you like your existing coverage. Every fall, plans send out an annual "notice of change" alerting you to anything that might be different for the coming year. For example, if you're in Medicare Advantage, your plan might have made changes to its network of doctors. If you're in Original Medicare with Part D, your drug plan might have changed the way it covers your medications.
Even if there aren't any changes to your Part D plan, it's good to check if another plan covers your drugs more cheaply. An analysis by The Senior Citizens League several years ago compared the highest and lowest prices of commonly prescribed drugs across plans in one zip code and found the average cost differential between the highest and lowest to be a whopping $593 per month.
What's more, it's good to reevaluate your coverage in light of any changes that you might have experienced during the year. If you received a new diagnosis that will require new medications or access to specialists, make sure the plans you have are still the best ones for your situation.
Medicare's online Plan Finder can help you research plans in your area. Couples should evaluate their coverage separately — this is one arena where it doesn't make sense to coordinate.
Medigap supplement plans are regulated at the state level and aren't part of this annual open enrollment period. You can shop for one at any time, but keep in mind that if you're outside your initial enrollment window around your 65th birthday, then you might be charged more or denied coverage based on your health status. Look into your options and make sure you can secure new coverage before dropping your current plan.
More From Money:
Everything to Know About Making an Online Will
Best Mortgage Refinance of 2020