Mom and Dad's Money Secret (and How to Get In On It)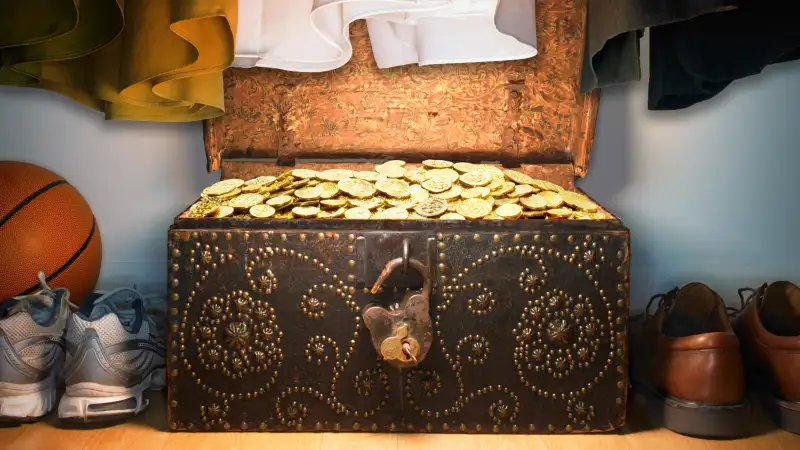 Stephen Swintek—Getty Images
Parents and their adult children often aren't on the same page—and that's especially true when it comes to money issues. But a new study uncovers a surprisingly big disconnect when it comes to understanding how prepared your Mom and Dad are for retirement. In many cases, the parents may be in better financial shape than their kids realize.
Three-quarters of parents and their adult children agree that it's important to have frank conversations about wills, estate planning, eldercare and covering retirement expenses, according to Fidelity's 2014 Intra-Family Finance Generational study out today. Yet 40% of parents surveyed say they haven't had detailed conversations with their children about any of these topics, while 60% say they feel more comfortable talking to a financial professional than to their kids about their personal financial situation.
"Finances are always a difficult topic to broach with children. Parents want to retain their independence and they don't want to be a burden to their children," says John Sweeney, executive vice president of Retirement and Investing Strategies at Fidelity. "People in the sandwich generation know how tough it is from taking care of their own parents."
The communication gap skews the expectations adult children have about taking care of their parents—and it adds to their stress about saving enough for their retirement. One out of three adults say they expect to support their Mom and Dad financially but 96% of parents say it won't be needed.
The parents' confidence may come in part from misunderstanding their retirement income needs. The survey found that 70% of parents don't know exactly how much money they will have to live on in retirement, up from 65% when Fidelity did the survey two years ago.
The recent bull market may have also lulled parents into complacency. "It's easy for people to become overconfident about their ability to manage their money," says Ken Moraif, a senior advisor at Money Matters, a financial advisory firm in Dallas. "They don't take into account that bull markets don't go forever."
Another startling gap from the survey: adult children underestimated the value of their parents' estate by a whopping $300,000 on average. (The survey participants were an affluent group—parents were 55 or older, had children older than 30 and at least $100,000 in investable assets.)
Parents say a big reason they don't talk to their kids about their personal finances is that they don't want their kids to count too much on their future inheritance. Of course, that doesn't mean parents will be passing on that wealth to their kids. Only half of American retirees are planning to give an inheritance to their children, according to a recent HSBC survey.
There's also a big misunderstanding about who will care for Mom and Dad if they become ill. Nearly half of adult children expect to take care of a parent but only 6% of parents expect their kids to do that, the survey found.
"Adult children may plan to take care of their parents at the expense of other financial goals. If they know how those things will be funded, they can make better decisions about their own retirement," says Sweeney.
Have these conversations before a health issue or financial problems crop up. "It's much easier before there is a crisis," says Moraif.
Of course, the hardest part is getting the conversation started. You could share a story about a friend who ran into problems because her father passed away before letting his children know how to find important documents. Another approach is to talk about your own plans for retirement and then inquire about how they are preparing.
"Tread lightly but sincerely with your parents. If they feel you're coming from a place of love and caring, they'll be more open. If they think you just want to know how much money they have for your inheritance, it's not going to be a good conversation," says Moraif.
Related: The Tough Talk Worth Having With Your Parents This Weekend