The Tough Talk Worth Having With Your Parents This Weekend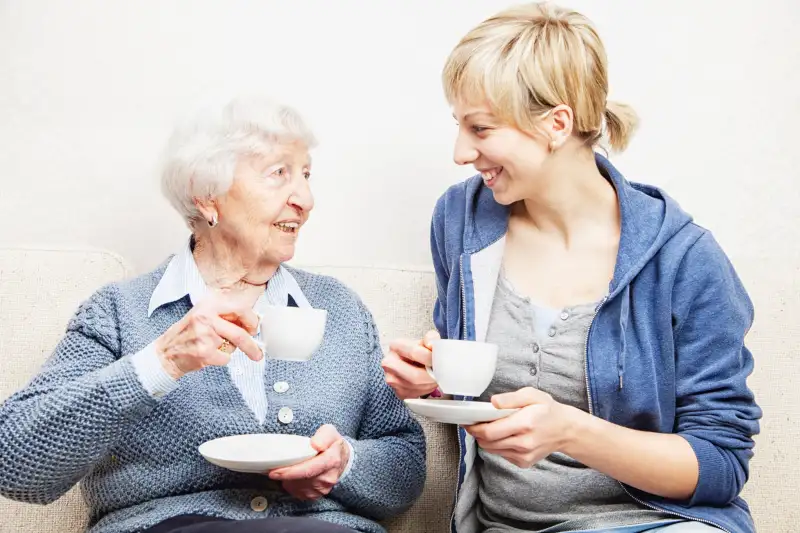 Silvia Jansen—Getty Images
Do you find yourself in the Sandwich Generation, squeezed by dependent children on one side and caring for your parents, financially and otherwise, on the other? Now, at the middle of the calendar year, is a good time to have some difficult conversations with your parents.
One reason why a midyear conversation is ideal comes from author Stephen Covey. In his book The 7 Habits of Highly Effective People, Covey likens people's banking activity to their personal relationships. Making deposits of goodwill will offset withdrawals — tough conversations, for example — and keep the relationship net positive. Many families have yet to recover from overdrawn relationships!
As a midyear mark, the beginning of July falls on the heels of Mother's Day and Father's Day — occasions for significant (and often expected) deposits into parents' lives. The beginning of summer keeps the positive momentum by ushering in a mindset of fun and relaxation.
Among financial planners, the middle of the year is also a traditional time to review clients' finances. Planners discuss with clients their net worth, asset allocation, and estimated taxes, among other financial areas, to ensure progress toward the client's goals.
These factors make July an ideal time for people in the Sandwich Generation to talk about finances with their parents. This sensitive conversation requires effort and sound strategies. You can make the conversation relevant, for example, by linking it to a triggering event experienced by the parent, such as a pronounced illness or unexpected job loss close to retirement.
In a midyear review, financial planners can give their clients some guidance with how to conduct this conversation. Some of the questions that financial planners ask of clients in the financial planning process are relevant for clients to ask of their parents: How do you envision your life ten years from now? What fears do you have in reaching the quality of life you envision?
Working with a financial planner also exposes people to tools and techniques for understanding their parents' financial situation. To build the foundation for gauging your parents' financial needs, you can request from them, or create with them, the same materials that planners assemble with their clients: A net worth statement, for example, a spending plan, long-term care insurance coverage, and estate planning documents.
The client's family values and the financial impact of any parental financial dependency are key areas of focus for planners and Sandwich Generation clients. For example, the aging parent of a client may envision being cared for at home instead of a nursing home. Honoring the parent's desire becomes a family value of shared responsibility of time and money, particularly if there are gaps in long-term care insurance coverage. A client has to figure out how much of the gap he or she can handle, along with whether any other family members will help meet this goal.
Having the mid-year talk also plants the seeds for follow-up conversations during Thanksgiving, Christmas, or other year-end holidays. Starting the conversation early takes the edge off the discussion and channels the energy toward building and protecting family legacies during a time of celebration and reflection.
The Sandwich Generation literally cannot afford to delay these conversations. This group suffered proportionally worse than other generations during the most recent economic crisis. The financial pressures from high student debt, coupled with a decade of low returns and negative home equity, continue to squeeze the financial wind out of these households. Caring for parents and children adds further financial strains to household budgets with little or no capacity for additional expenses.
Sandwich Generation, let the talks begin!
----------------------------------------
Lazetta Rainey Braxton is a certified financial planner and CEO of Financial Fountains. She assists individuals, families, and institutions with achieving financial well-being and contributing to the common good through financial planning and investment management services. She serves as president of the Association of African American Financial Advisors. Braxton holds an MBA in finance and entrepreneurship from the Wake Forest University Babcock Graduate School of Management and a BS in finance and international business from the University of Virginia.