These Are the 15 Best Nonprofits to Work For — And They Have Thousands of Open Jobs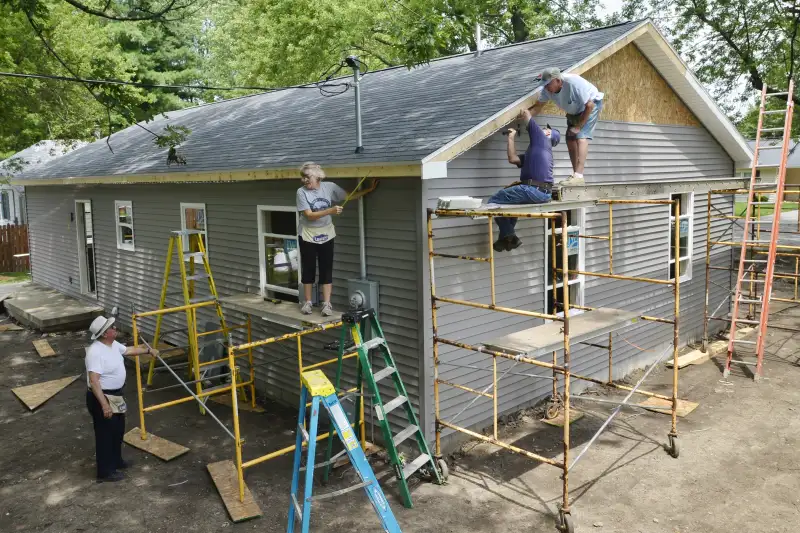 Jeff Morehead—The Chronicle-Tribune/AP
Looking for a job and something more fulfilling than trying to beat out Bob from accounting for that next promotion?
Careers site Indeed has released its annual ranking of the best non-profits to work for, based on employee reviews around five factors: compensation and benefits, work/life balance, job security and advancement, management, and culture. At the top of the list are organizations that pride themselves in giving back to the community, with Habitat for Humanity up front, followed by the AARP, Boys & Girls Club of America, the Boy Scouts of America and Communities in Schools.
According to Indeed, several newcomers are in the top 15 compared to last year: The Salvation Army, Girl Scouts of the USA, American Red Cross, Easter Seals, Teach for America, Planned Parenthood, and PRIDE Industries.
Though a majority of Americans work in the private sector, according to the Non-Profit Quarterly, the labor force has increased within the non-profit sector since 2003, with more than 14 million people working at non-profits now. A majority of that work performed is within the health and education fields, which correlates with the list below.
"Employees seem to be very satisfied and happy to work for a mission-driven organization that helps a community they are passionate about," says Indeed's senior vice president Paul D'Arcy. "Users were ranking each of these nonprofits very high in terms of work/life balance, management, and culture."
Some of the more interesting sounding jobs available right now include "Chief People Officer" at Teach for America, the CEO of the Girls Scouts in the Hudson Valley, and a vice president of digital strategy at the AARP. Of course, there are a slew of entry-level and mid-career openings as well.
So if you're looking for a meaningful gig - check out the list below, with links to their current openings.