This Common 401(k) Oversight Could Cost You Big Time in Retirement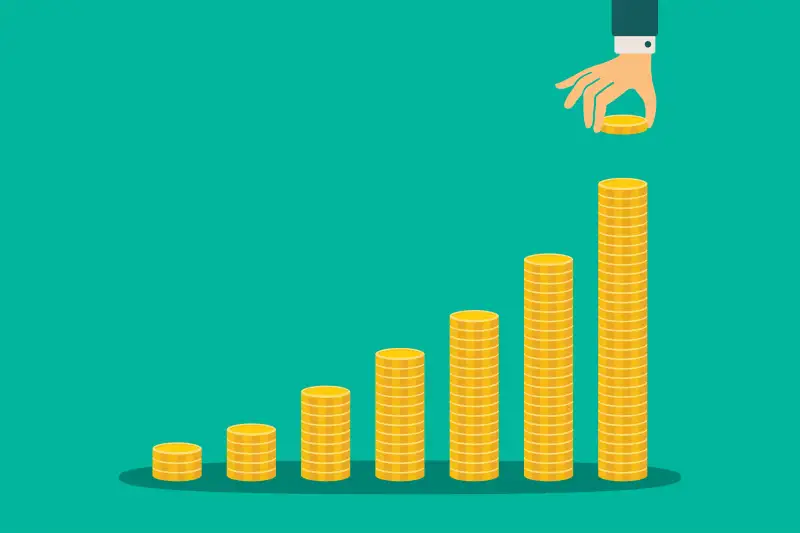 When it comes to Americans and their 401(k)s, too many workers are abiding by the mantra "set it and forget it." But if you don't increase your contribution every year, you'll miss out on thousands in savings -- and potentially compromise your financial security in retirement.
The good news is that more workers are signed up for 401(k) plans than ever, thanks to a rise in the number of employers using auto-enrollment programs. This simply means that you are automatically signed up for your company's 401(k) plan when you start working there, and the money is deducted from your paycheck and deposited into your retirement account without you lifting a finger. Nearly 70% of big companies in 2017 auto-enrolled workers in 401(k) plans, up from 58% in 2015, according to AARP.
The bad news is that most auto-enroll programs set the default contribution rate very low, at about 3% of your pay—and most workers stick with that instead of proactively raising it on their own. Less than 10% of workers who were auto-enrolled in their 401(k) manually increased their contribution rate in 2018, according to Fidelity.
Financial advisors, meanwhile, recommend saving at least 10% of your pay over your 40-year career for a shot at a comfortable retirement. Many recommend closer to 15%, if possible, including any company match. You don't have to get to that level right away as long as you steadily work your way up to it.
"If your company has a match, contribute at least the minimum amount to get a full match in your 401(k)," says Blair duQuesnay, a financial planner at Ritholtz Wealth Management. (The average employer match is 4.1%; every plan is structured differently, but generally you have to contribute a certain baseline to be eligible for the match.) "If you do that automatically before you ever receive your first paycheck, it's almost as if you're tricking yourself. You're never going to see the money so you're never going to miss spending it."
The roughly 9% of auto-enrolled workers who manually increased their 401(k) contribution rate last year excludes those with an auto-increase function on their accounts. (That 9% also just captures the activity for 2018, so it's possible some in that group hiked their rate before then). Just like many companies automatically enroll workers in their retirement plan, some also put their contribution increase on auto-pilot, bumping up workers' savings rate by one percentage point per year.
At that pace, it's still going to take you many years to get to 10% or 15% if you start at just 3%. So if you've let your 401(k) savings rate stagnate--or if you've never investigated what it is in the first place-- now is the time to give it a much-needed boost that you'll thank yourself for down the line.
"It's more common for people to think that they can't afford it and be happily surprised that they can," says Katie Taylor, vice president of thought leadership at Fidelity.