This Is When You Should Sell Your Wedding Dress to Make the Most Money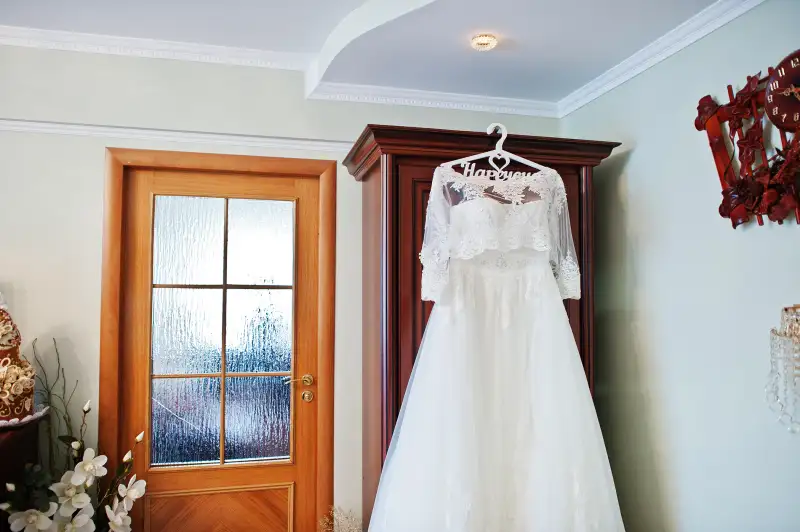 Today's brides are saying so long to the dress. But women planning to sell their gown after their wedding better make it a short good-bye if they want to get top dollar, experts say.
"Sell it within six months," says Josie Daga, founder of PreOwnedWeddingDresses.com. If you sell relatively quickly, your dress will still be in showrooms, Daga explains. So brides-to-be who try it on, fall in love with it and want to buy it for less than the retail price will search online and find yours.
A 2013 survey conducted by PreOwnedWeddingDresses.com found that 87% of brides will 'maybe' or 'definitely' sell their wedding gowns. The site is preparing to field another version of the survey next month and Daga says she expects the numbers to be the same or even higher. Her site has an online calculator that estimates the value of pre-owned dresses.
"In our mothers' generation, everyone wanted to keep their dress, because that's what you did," Daga says. These days, women who love their dress want someone else to enjoy it — much sooner than a possible future daughter would. What's more, brides who plan to resell their dress know they'll recoup some of their cost and can therefore stretch their budget farther — so what's a $5,000 price tag if you're going to get a big chunk of that investment back? (Buying retail comes with other risks, such as the rare but real possibility that the store could close before the wedding.)
A bridal gown is like a new car, says Jacqueline Courtney, founder and CEO of Nearly Newlywed: The biggest depreciation comes when you drive it off the lot — or wear it for the first time for a few hours. After the first wearing, the resale price of a gently worn dress could drop nearly in half; but then it declines more gradually over the next several transactions. So a Vera Wang gown that retails for $8,000 might fetch around $5,000 at the first reselling and then $4,000 at the second.
Trends in bridal wear tend to last for a few years, experts say. A popular look now is sexy enough to "make your mother blush," Daga says. Women who can't decide whether to part with their dress in six months should at least try to sell it within two-and-a-half years to capitalize on the current fashions, she says.
Finding the right look at the right price is all about striking a balance. "You want to look special and classic and also timely," Courtney says. "There's always a budget consideration, no matter what your budget is."